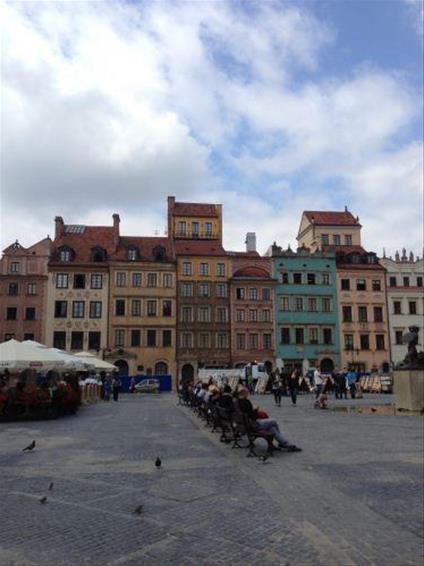 A group of us (couples) travelled to Warsaw for a weekend.
We stayed in the Sofitel Warsaw Victoria Hotel; it was a lovely hotel in a great location. We were just around the corner from the old town and about 15 minute walk from the new town (or €3 in a taxi) the hotel rooms were great size and had a lovely indoor pool area.
Across the road from the hotel is the Saxon Gardens, these gardens are beautifully manicured and house the remains of the Saxon Palace. These remains contain the 'Tomb of the Unknown Soldier', it is guarded 24hours a day and the guards change hourly. At noon on Sunday afternoons it is a ceremonial change which is worth seeing. The old town is lovely and relaxing, lots of beautiful buildings and churches to see. Or just sit outside one of the many restaurants and watch the world go by. It is amazing when you look that these old buildings (or so you think) and realise that they are not that old at all. They have done an amazing job in restoring the town back to its original state after the War. When we were going past St Anne's Church we were lucky enough to witness a wedding taking place in this beautiful church.
The new town is very different, modern high-rises and shopping centres. Great for a bit of shopping ! Here you will find the Palace of Culture and Science, the design of this building is quiet similar to the Empire state building in New York!
The cost of eating out and drinks was extremely cheap, which is always an added bonus. We say the main site on the hop on – hop off bus, which covers both the new and old towns.
What I loved about this city was the people were so friendly, it was so quiet and peaceful but yet, there is plenty of nightlife to be had if you want it.
It is somewhere that I would definitely go back to.