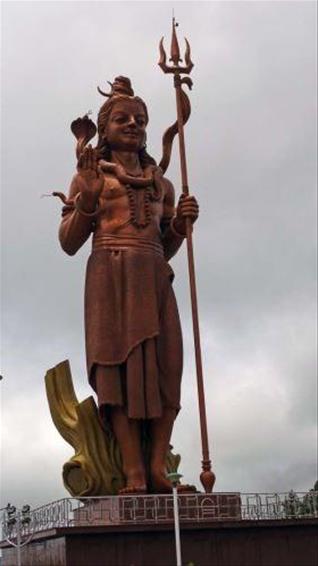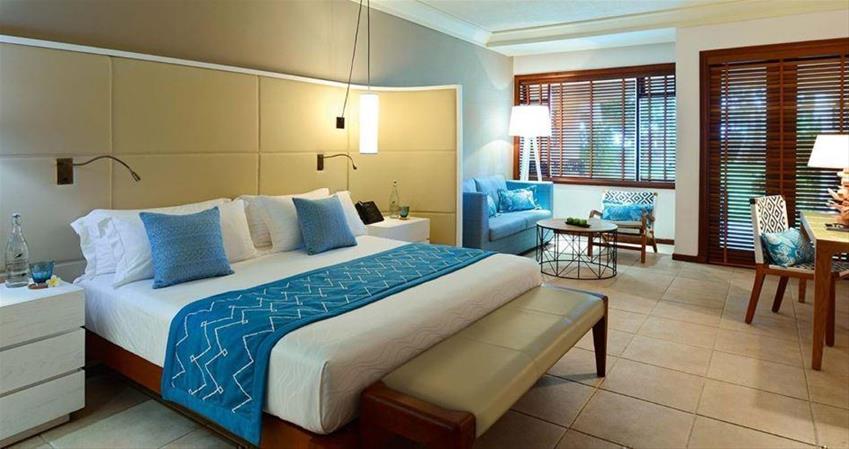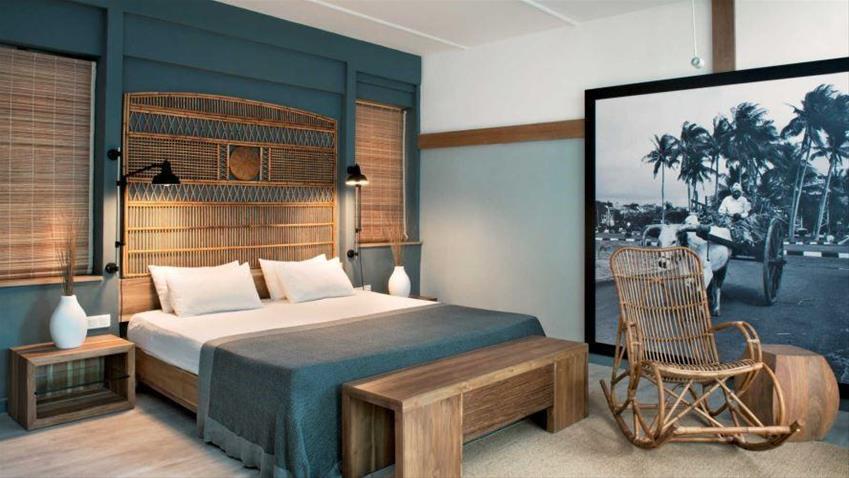 Mauritius is a beautiful luxurious destination, which offers stunning scenery, beautiful beaches, amazing hotels and divine cuisine. A great way to see the Island is to hire a car for a couple of days and do it at your own pace. They do drive on the same side of the road as us, which is a great help.
Having only 5 days to visit so many different hotels the generally feeling was very common - luxury and WOW. The standard, service, facilities and food were fantastic throughout. Your location on the Island can determine the weather. The North of the Island is warmer than the South and the West is windier than the East. This is great if you fancy a bit of kite surfing.
Constance Belle Mare Plage – this is a stunning 5* resort. Having just had a complete renovation, the new rooms are beautiful and fresh. The rooms are a great size with plenty of space. This was one of my favourite hotels. Shangri La – it is made up of 3 different wings. With one of these offering an adult only pool. Stunning is not the word, but would expect nothing else. With numerous bars and restaurants to choose from the hardest decision you have to make all day is where you fancy dining next.
Zilwa Attitude – a beautiful traditional style hotel. The main bar and restaurant offer beautiful views of the beach. Heritage Awaili – with an African theme throughout. The kids club has its own swimming pool and garden area. Le Telfair – Sister Hotel of the Awaili next door. It is a colonial style resort. The hotel doesn't offer all inclusive. Westin – due to a fire the hotel was completely renovated and reopened as a Westin in 2014. There are a few different restaurants and bars to choose from. This is a very large but beautiful resort.
Ravenala Attitude – this was my favourite hotel, even though it is only a 4* it has everything. The rooms are extremely large and very well decorated. There are a number of different restaurants and the bar/restaurant are on the beach is very rustic and just what you would expect. Ill Prince Maurice – This hotel is just amazing, it is high end luxury from the front door through to the beach.
I would highly recommend going all-inclusive as it can be expensive – a beer $6 (1\2 pint), gin & tonic $13 upwards
This was an amazing trip and as I organise and plan so many honeymoons it was great to see it for myself.
A fabulous combination is to grab a few nights for a spot of shopping in Dubai on the way home.
Just a few of the things to see – The pamplemousses Botanical Gardens, Grand Bassin, Port Louis or you could always take a catamaran trip