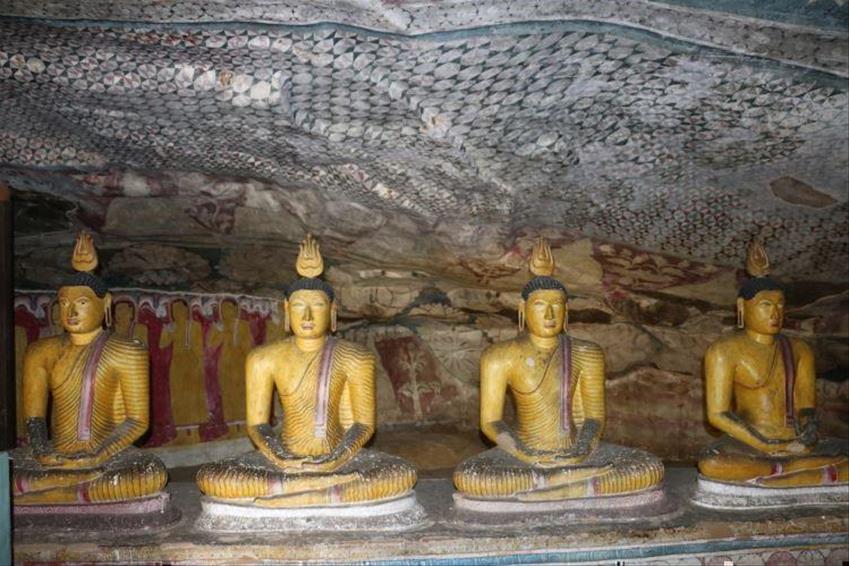 If I am to be honest, Sri Lanka known as 'The Pearl of the Indian Ocean' was not on my bucket list! But thanks to Turkish Airlines and our local agent in Sri Lanka, I got the opportunity to experience it for myself and I am so glad I did.
Sri Lanka is an all year-round destination. If you are lucky enough to have the time to chill on these beautiful beaches, then the time of the year you go will determine if you spend your down time on the East Coast (in our summer) or on the West Coast (in our winter).
All itineraries are individually tailored to suit you, so you can do as much or as little as you wish. When you arrive in Colombo airport you are greeted by your driver/guide who will make sure your trip is as enjoyable and personal as possible.
You can start off your amazing trip with an overnight in Colombo with a city tour or with 2 or 3 nights relaxing on the beach to help you get over the flight.
If you want to see the wildlife, then the Kaudulla National Park is a must. Here you get to see the elephants in their natural habitat while being driven around in an open top jeep. It was so naturally beautiful. Yala National Park, in the south of the Island offers you the chance to not only see elephants but peacocks, crocodiles, leopards and possibly a Sloth Bear if you are in luck (as we were!). Yala is divided up in to 6 areas. Block 1 and 2 are the most heavily populated by animals, but can be closed most years for 6 weeks (September/October) to allow for essential maintenance. During this time, you can visit other blocks which might be a further distance from your hotel.
The cultural centre of Sri Lanka is worth a 3 night stay while you get around all the sights. Sigiriya Rock is a must see, even if you don't have the legs or head for the climb to the top. Drambulla Rock Caves are at the top of a hill, getting to see inside the temple style caves is a great experience. Inside each of them can see the beautiful murals and Buddha statues. Before you descend down the hill take a look around at the amazing view. You could also take in a local village tour.
I spent a night in the Uga Jungle Beach Resort on the east coast. Not only is this a stunning resort but it is on a beautiful white sandy beach. The sun was shining and the water warm… what more do you need.
The highlight of the week was heading up to the tea plantations. Winding narrow roads open to the beautiful valleys and stunning scenery. We pulled up to a colonial style bungalow – Ceylon Tea Trails - to be greeted with a glass of champagne. The bungalow is made up of 5 beautiful bedrooms all with their own private garden. From the Veranda the garden is tiered, giving you space for relaxing in a beautiful infinity pool with amazing views of the lake and across the plantations. While you are here a visit to the tea factory is a must, or you can take a stroll through the plantations or go kayaking on the lake. This is an amazing opportunity to chill out for 2 or 3 nights.
On our last day while heading back to the airport we got a whistle stop tour of the beaches on the southwest coast. The towns here are larger and busier and offer lots of hotel choices.
Sri Lanka for me was just simply a stunning surprise. It has so much to offer from beautiful beaches to stunning scenery, wildlife, culture and lovely friendly people. It's a country I would love to revisit in the future.