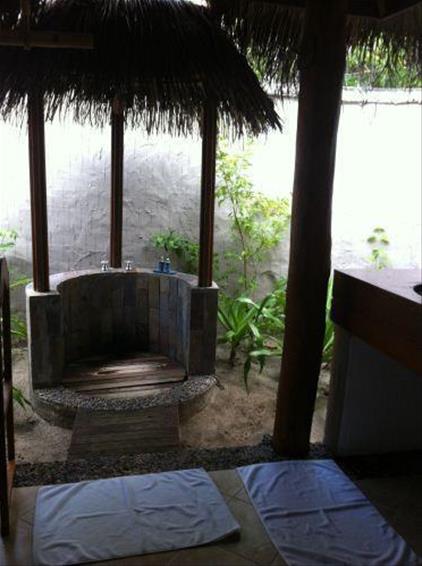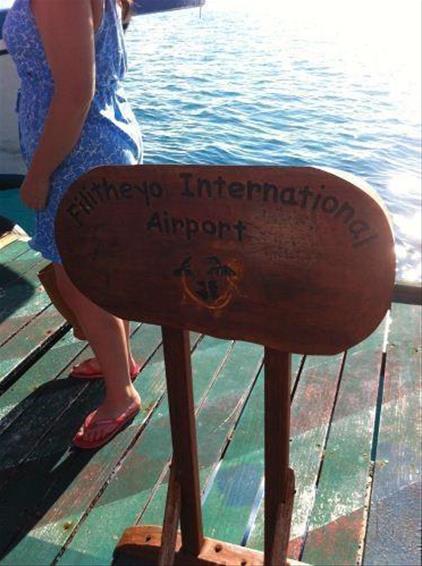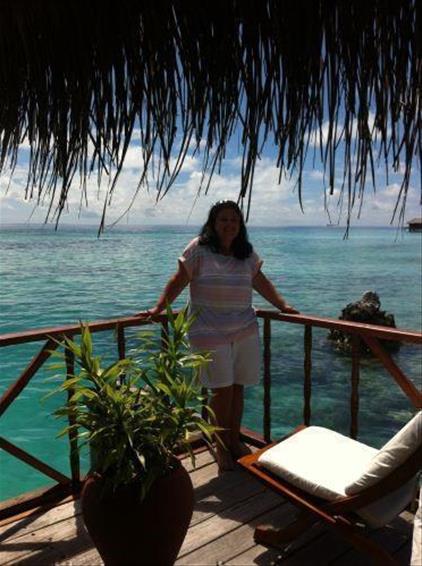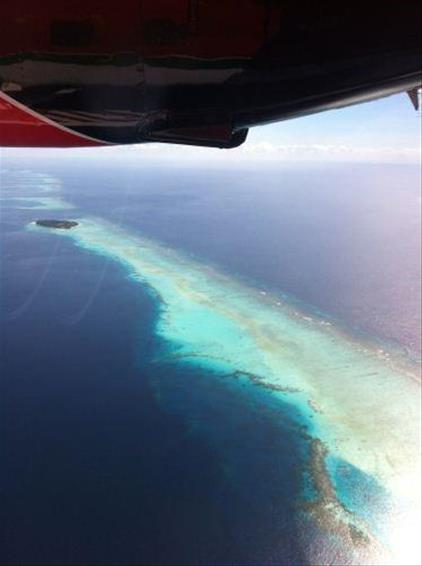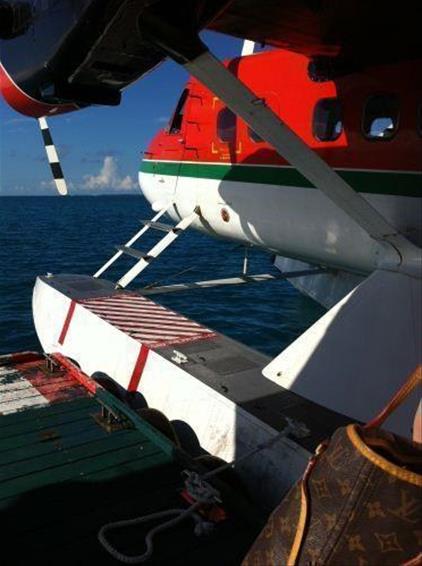 What can I say? I got the chance of a lifetime to go and experience the Maldives for myself. I am still trying to find the words to describe it… 'Amazing', 'Wow', 'a little piece of paradise' and 'out of this world' spring to mind.
After flying from Dublin to Dubai and onwards to Male with Emirates airlines it was time to board the speed boat to Kuramathi. The boat trip was spectacular; to be out in the middle of the ocean and not a ripple to be seen. It was so clear that the horizon all blended in! Some of the transfers were by seaplane and the view was superb – you need to have your camera handy.
In the short time I was there I got to visit three different island resorts. The first was Kuramathi, a large island with over 200 rooms, ranging from beach villas, to villas with Jacuzzis and water villas. All room types are very spacious with open air bathrooms. They are quite modern in style and have everything you need. There are six bars and nine restaurants to choose from, giving you a great selection. There is also entertainment seven nights a week. If for some reason you fancy a change from the beach there is a fab infinity pool and snorkelling is a must. This was definitely my favourite hotel.
We went on to Filitheyo, a resort with 125 rooms and three different room types; deluxe bungalows, superior bungalows and water villas (some rooms interconnect). The rooms are very spacious, with very large outdoor bathrooms. They are quite traditionally decorated with four poster beds. There is a buffet restaurant serving breakfast, lunch and dinner (the food was great). The resort offers a lovely pool with swim up bar. There is also an a la carte restaurant but it is not included in the all-inclusive package. Again snorkelling is a must.
Finally we visited Medhufushi where there are 112 rooms in total, with four different room types on offer (some interconnecting). Again the rooms are spacious with fabulous outdoor bathrooms. They really got the balance of traditional and modern right. Your room has all the modern amenities including a four poster bed. There is a buffet restaurant serving breakfast, lunch and dinner and an a la carte restaurant (not included in the all-inclusive package). This resort offers a beautiful infinity pool. If you would like to do some snorkelling you need to get a boat to the reefs.
The sand is so white and the water is so clear, all you want to do it sit at the water's edge and take in the amazing view in the peaceful and quiet surroundings. All of the resorts have excellent spa facilities and are definitely worth treating yourself to.
All-inclusive is the only way to go while staying here. The staff are all so welcoming and helpful. If you fancy doing a day trip or two there are many on offer, dolphin cruises, night snorkelling, night fishing and many more.
As a lot of my business involves creating the perfect honeymoon for my clients it was fantastic to get to see what has to be the most romantic destination.
Please call me for more information and to book your perfect trip.