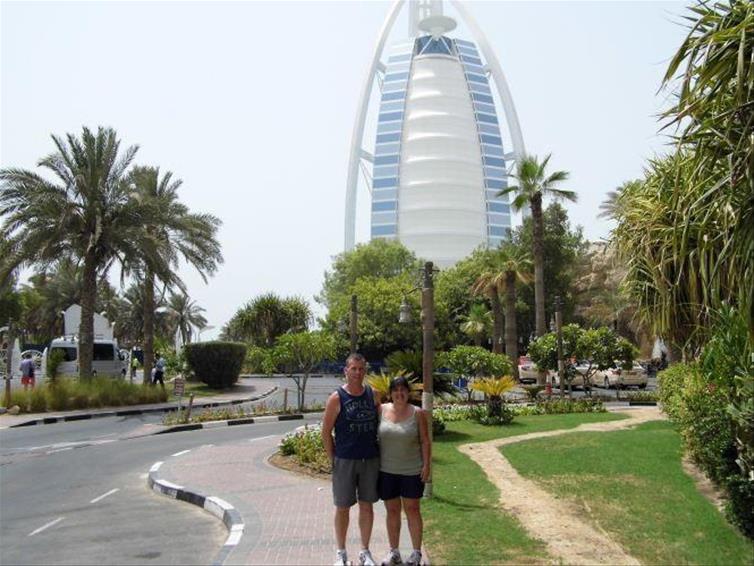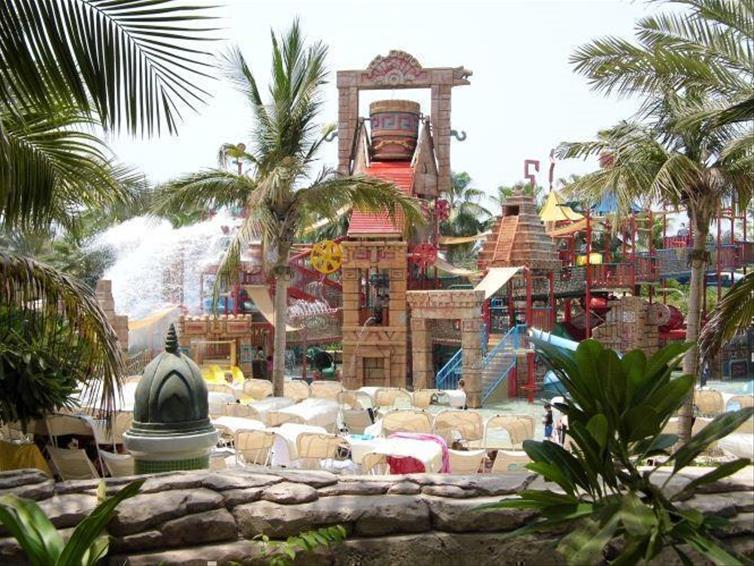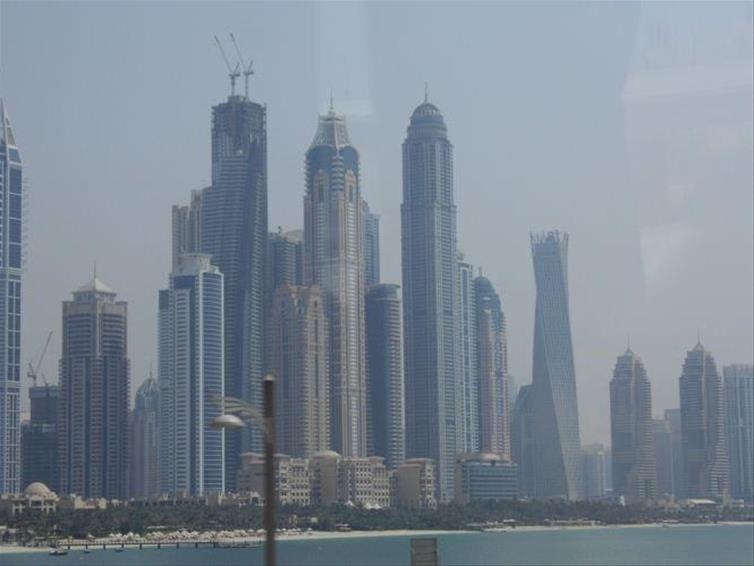 As our flight was due to land late at night we decided to spend 1 night in the Holiday Inn Express at the airport. I wasn't expecting too much as the reviews were not great, but we were pleasantly surprised. The reception area was spacious and had a small shop in the corner, the rooms were quiet nice and had everything that you needed. The hotel has a shuttle transfer from the terminal at the airport. The next morning we transferred to our next destination – Palm Tree Court Hotel. From the moment we arrived it was amazing.
Our Junior Suite was HUGE, spacious enough for a family of 4 and more! The décor was traditional and bright. It had everything that you needed right down to the free Wi-Fi. The air conditioning was a must as it was so hot it was very much appreciated.
This hotel is alongside it sister hotel the Jebel Ali Beach resort, because of this you have the facilities of both hotels which include 4 pools, 3 of which have swim up bars. The hotel is beach front, but it also has a large garden area if you prefer to have your sun lounger out of the sand, there are friendly staff everywhere to attend to your every need – they even lay out your towel on the loungers for you. There is no shortage of sun loungers – they are located beside the pools, on the beach and in the garden. The hotel provides you with beach towel, so one less thing you need to pack.
The hotel is located about 20 minutes from Dubai, but this is not an issue as the hotel run a free shuttle bus that takes you to 2 major shopping malls or to Atlantis the Palm. We availed of this one morning as we headed to the Water Park & Aquarium. If you don't want to leave the hotel there is no need as it has its own golf course, shooting range, horse riding school, water sports centre, gym, spa, full facilities to entertain the kids and more.
We were on an all-inclusive basis; this meant we had a selection of 9 restaurants to dine in. The food was amazing. La Fontana – buffet, La Traviata – Italian, White Orchid – Asian, Shooter – Steak/Mex & the pool side bars. There was very little in the way of drinks that were not included, smoothies, milkshakes, even cocktails were on the all-inclusive list.
We stayed during Ramadan, and the only thing that was really affected was alcohol, as it was not served until 8pm. I have to say the hotel was amazing, they really know how to look after you and the staff just can't do enough for you. We spent 4 nights relaxing and thoroughly enjoyed the few day of pure bliss.