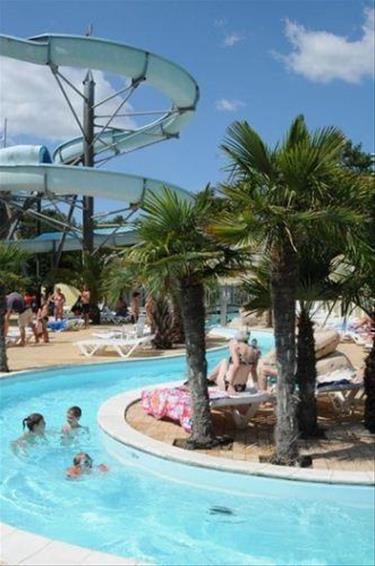 Our holiday began as soon as we boarded the ferry. When we arrived in France we drove from Cherbourg to Val d'Europe, via the Paris ring road.
After we checked into our apartment, we boarded the train into Paris. Here we took the boat trip down the Seine and got a quick look at the Eiffel tower before we headed back for the night.
We then spent 2 very long days in Disney with our very excited kids. The queues were not as bad as I was expecting for the time of the year, which was great. We got on every ride and saw as many characters as we could.
Then it was time to hit the road again. We drove for about 5 hours to get to our next stop – La Palmyre. It was worth the drive.
La Palmyre, is a beautiful coastal town, and it was to be our home for the next 11 days. Our Campsite, Le Pinede was about 8 km inland. We had a 3 bedroom mobile home with decking. The campsite had a lovely pool with plenty of sunbeds, but most importantly it had its own Aqua Park with lazy river and large slides. On site there was also, a petting zoo, playground, mini golf, table tennis and much more.
Having a bike was nearly essential as there are over 100km of cycle paths for you to get around. We had brought out bikes with us, but there was no problem hiring one. We hired a towbar – this meant we could attach a childs bike to an adults bike. It was very handy.
One evening we took a drive to Royan, it is a very large coastal town about 30 minutes' drive away. There are many lovely towns along the coast line with many beautiful little shops and markets.
On the one day that it rained, we to headed to the Zoo. Having cycled in the rain, it was worth it. As soon as you arrive you are greeted by the hundreds of pink flamingos at the entrance. Once we got inside we were able to pet the zebras, giraffes and feed the elephants. It is a fantastic zoo, and a great day out.
The only down fall to this holiday was that we had to come home. I will definitely be going back