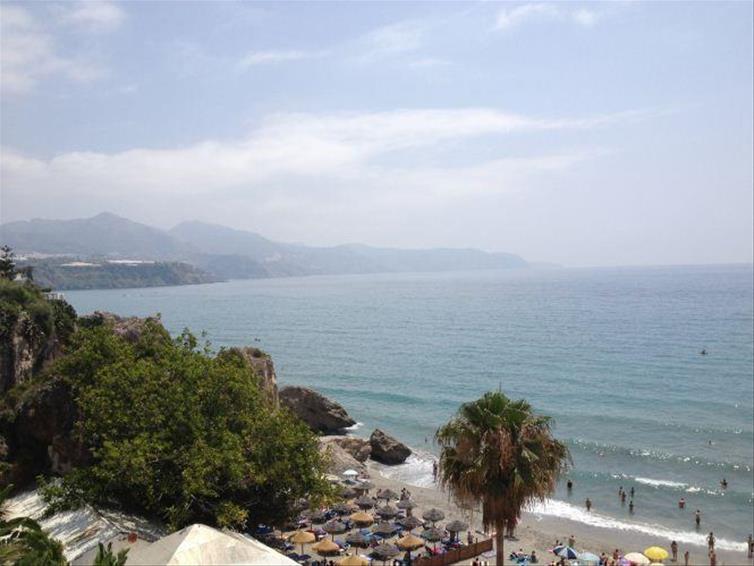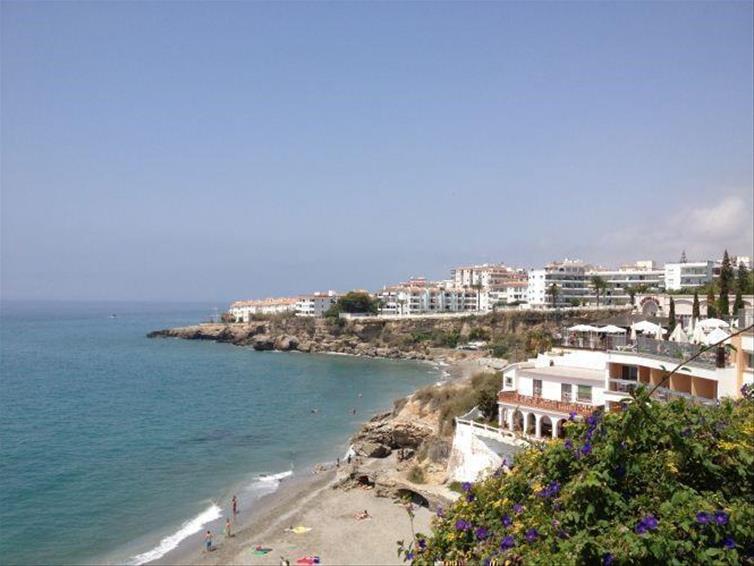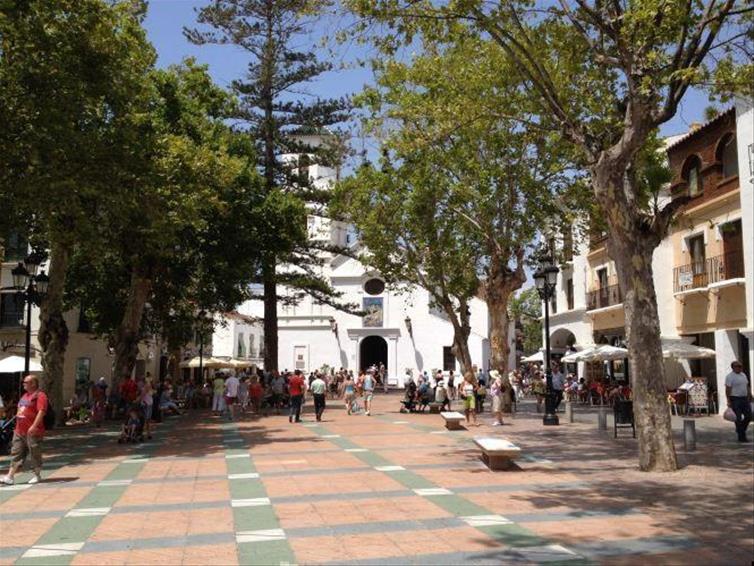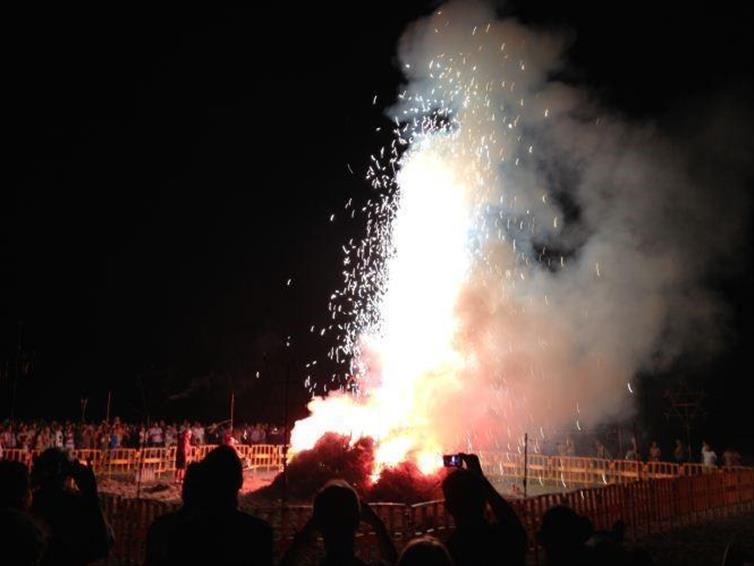 I have been down to the Costa Del Sol many times in the past, it's a beautiful coast easily accessible from Ireland and has plenty to do. But alas I had been there and bought the tee shirt. When friends recommended Nerja for an extended weekend break I thought why not. I had heard a lot of very good reports from colleagues and clients. I must admit I was very impressed and it's the ideal spot for a nice relaxing break that is away from some of the hustle and bustle of the other larger resorts.
We went in late June, the temperature hit 38/9 most days and it was hotter than the other end of the Costa. We stayed in a peaceful hotel about a 10 minute walk to the centre. The place itself is kind of split into two areas, the heart of Nerja with its white church and the Balcon De Europa Hotel and Burriana Beach area (which is the best beach in Nerja!) We were lucky the weekend we were there as we got to see the Spanish get behind Spain in Euro 2012 which happened to coincide with the San Juan Festival which takes place on the night of June 23rd each year, and continues until the morning of the 24th. The festival of San Juan marks the beginning of summer and in Nerja the tradition is to camp on the beaches overnight with friends and family. At midnight effigies are lit, and bonfires leapt over, and those with sins to cleanse, or who just want to join in the fun, take a dip in the sea. The official bonfire, with fireworks and live music, takes place on Burriana Beach at midnight and it was truly spectacular. In fact Nerja is renowned for its festivals as when I was researching things to do I discovered there is virtually a festival every month!!
The centre of Nerja itself gives you a sense of real Spain, with winding streets full of restaurants, bars, shops and ice cream parlours. We also found some very nice restaurants and had some fantastic meals. From Cosmopolitan on Burriana, to the rear courtyard of Pinocchio's and the rooftop of Scarlettas the cuisine could not be faulted. At night Nerja centre was alive with activity, bustling restaurants and bars, street performers and sketch artists and it gave you a true sense of Spain, alive and fun.
If you would like to hear more about Nerja or plan your holiday there, please call me.