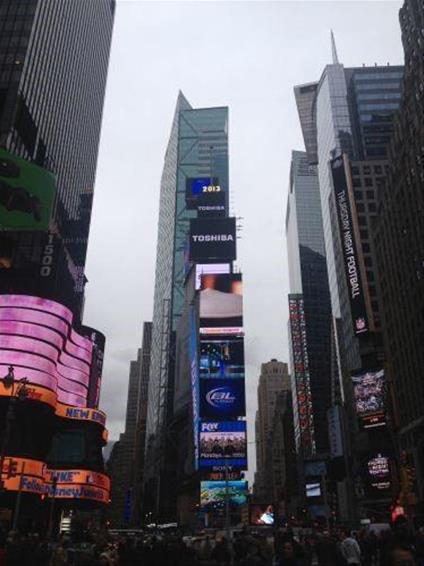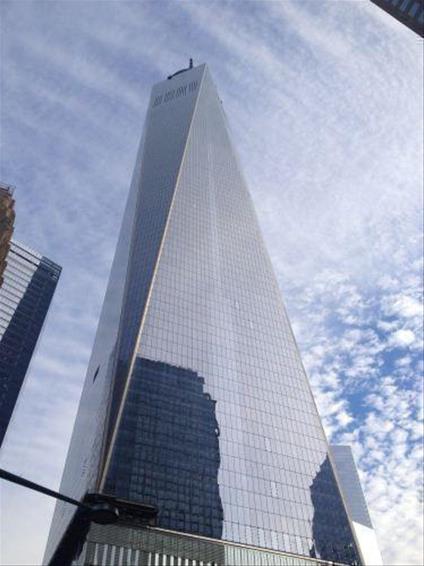 I have been to New York several times but this time we were on what I'm told was, serious business.....shopping!
New York is truly a shopper's paradise. The value is extraordinary and features zero or low sales tax, but to be an even more savvy shopper there are several things you can do to maximise your experience. Firstly fly direct if you can, if you are taking in multiple destinations on your trip maybe leave the shopping in New York to be the last leg of the trip - that way you are straight home with your new purchases as opposed to hauling the extra luggage for the duration of your trip. Secondly, Midtown Manhattan is the obvious location to stay and if you are in a group and on a budget maybe look at more people sharing a hotel room to keep costs in check. Thirdly and most importantly plan well in advance, New York is hugely popular and hotels can be expensive but with better planning the cost can be kept down.
Generally a shopping trip to New York is 4 or 5 nights but it can vary. There is so much to pack in while there and New York also has some great options for sightseeing and entertainment after a hard few days shopping. Very popular day trips for shoppers would be to Woodbury Common or Jersey Gardens Premium Outlet Stores, here you will find an array of stores with fantastic prices, buses go regularly from the Port Authority Bus Station. If you book your tickets in advance you can just show up for the bus and avoid the queues. Woodbury Common is a collection of 220 outlet stores featuring the world's leading designers and brand names with great savings. It's an hour from the Port Authority by bus and watch out for the shoppers with their empty suitcases - fill them as you shop!
The outlets are fantastic but you will also find a huge choice of all sorts of shopping options in Manhattan. Ranging from small boutiques to large department stores like the iconic Macys, Bloomingdales and the fantastic Century 21 opposite the World Trade Centre site. Remember to bring your passport with you as both Macy's and Bloomingdales offer a 10% discount card for visitors. For high end shopping check out 5th Avenue and Saks, or if it's jewellery your after check out the famous Tiffany's also on 5th Avenue. For the kids there is also a huge choice too such as ToysRus on Times Square, FAO Schwarz on 5th Avenue, The Lego Store at the Rockefeller Centre and The Disney Store on Times Square.
New York offers great shopping opportunities all year round but none more so that when the sales kick in straight after Thanksgiving or what is now called "Black Friday". These sales generally run right up to Christmas and offer even deeper discounts for those intent on getting all set for Christmas. You could time your trip to coincide with the lighting of the Christmas Tree at the Rockefeller Centre for a truly magical Christmas experience.
If you are all shopped out why not take in some of the fantastic sights New York has to offer, you could take a ferry out to the Statue of Liberty, go down the financial district and walk up Wall Street and visit the World Trade Centre site or how about taking in the breath taking skyline from the top of the Empire State Building, or for something more tranquil why not a stroll through Central Park. There are various different tickets that I can arrange to maximise your sightseeing that give some great value and also help beat those queues! If you are confining your entertainment to the evening, taking in one of the spectacular shows on New York's Broadway is a must do, again these can all be reserved in advance so you are guaranteed your seat!
For more information on New York breaks or maybe if you wish to combine your New York trip with another destination please give me a call or drop me an email.