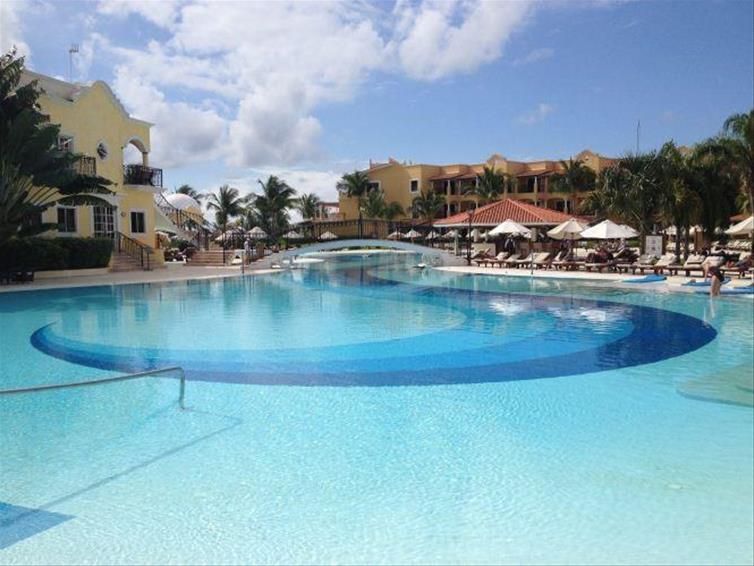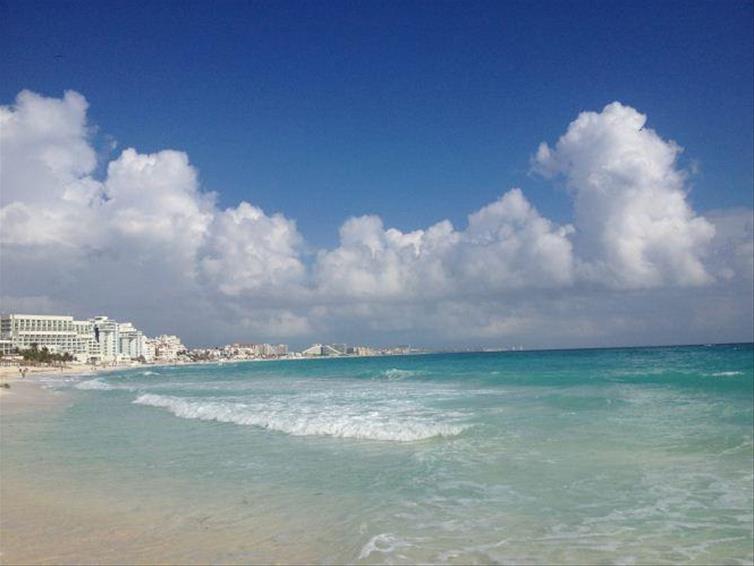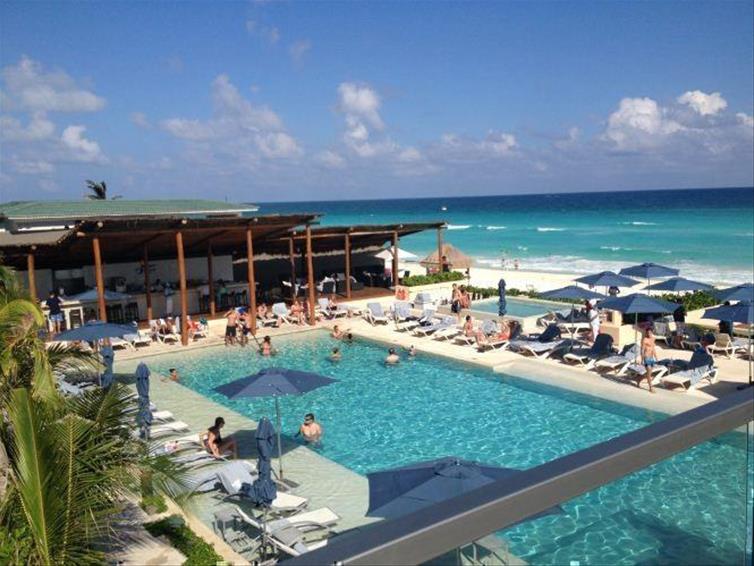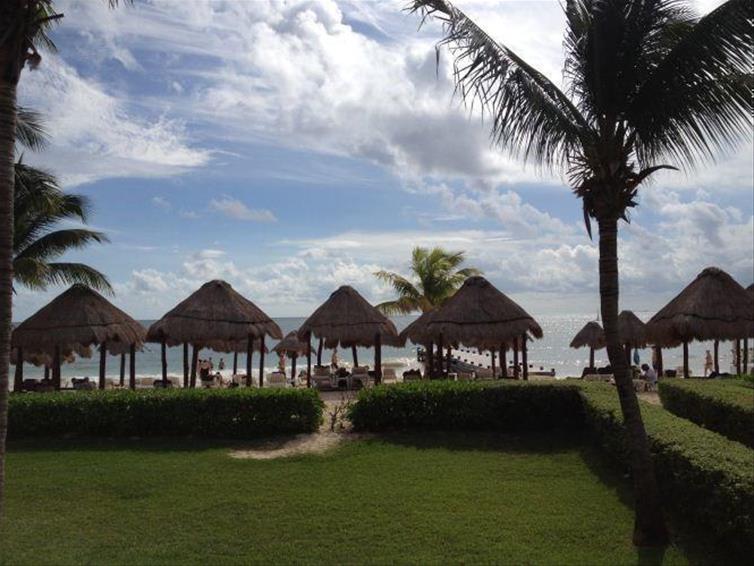 Mexico in recent years has been exploding in popularity on the Irish market where demand from families, couples and honeymooners has been huge! So I thought for my own holiday I'd have to check it out and see what it has to offer. We set off for Cancun, a coastal city in the tourist destination commonly called The Mexican Caribbean. Cancun is situated on the southeast coast of Mexico in the Yucatan Peninsula. The climate in Cancun is tropical, with consistent hot and humid weather throughout the year, very warm sea temperatures and powdery sandy beaches. Cancun has loads to offer for a fun filled holiday including a great selection of restaurants and nightlife, water sports, Eco-parks and Mayan archaeological sites.
Further down the coast is the Riviera Maya, a long stretch of tiny fishing villages and hidden resorts and the modern resort area of Playa del Carmen. Wherever you are on this peninsula, you are never far away from the many Mayan sites of the Yucatan peninsula – sites like Chichen Itza and Tulum, with temples, walled towns, castles and pyramids. There is also an array of activities and wildlife encounters to choose from.
Hotel wise the area is famous for its large All Inclusive Resort style proprieties. Some of my favourite brands such as Dreams, Now, Secrets and Zoetry have something to suit all tastes, from family resorts to adult only resorts to wellness resorts. We choose to stay in a couple of the Secrets Resorts.
First up Secrets Capri Riviera Resort & Spa, from the moment we arrived, the service and ambiance was fantastic. There are magnificent gardens leading up to the resort and we were greeted with a "welcome home" and a cold towel and a glass of champers to get us into relaxed mode. The lobby area is impressive and there is a fantastic selection of restaurants and bars to choose from and on one of the nights it was Mexican themed night, with a Marciachi Band and a fantastic outdoor buffet. The pool area is magnificent and the service was impeccable and we wanted for nothing throughout the day. There's lots of different entertainment and activities throughout the day or you can just laze around pool or on the beach or even have a relaxing massage on the beach! The hotel itself has a kind of Mediterranean feel to it and all rooms are of the Preferred Club standard so they include a lot of extra amenities.
We then travelled back up the coast to the Secrets Silversands; another 5* resort but with a different feel to it. This is a larger resort with art deco décor featuring an impressive split level lobby area and eight bars, restaurants and pools! The rooms are in separate blocks with the Preferred Clubs rooms boasting sea views. The main pool had a busy vibe to it but there are so many pools we could go around the corner and have a pool virtually to ourselves. The restaurant selection was superb although we struggled to get by Himitsu Asian Restaurant each evening as the food was out of this world! This resort has something for everybody and fantastic service to boot.
We really loved our time in Mexico and in the amazing Secrets Hotels where the staff are so attentive and friendly. It's a place I know I will return to one day, maybe even to Los Cabos next time or Baja California as it's also called.
For further information, best prices and recommendations on Mexico and All Inclusive holidays please do get in touch.