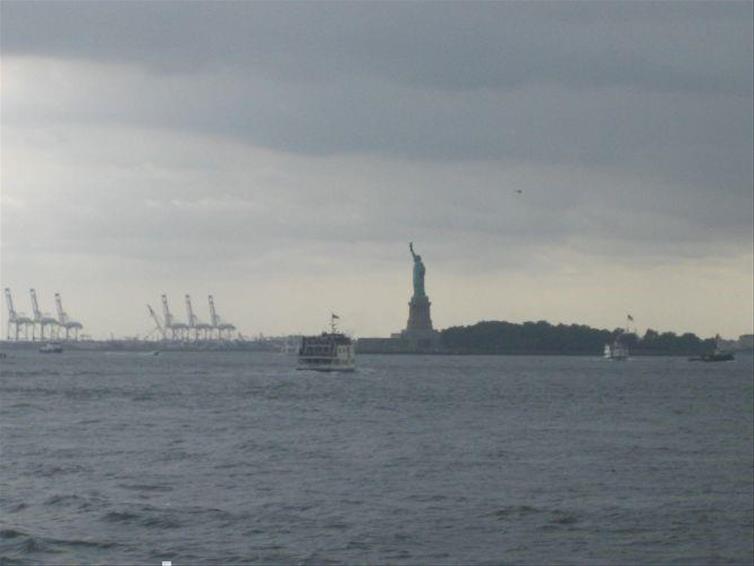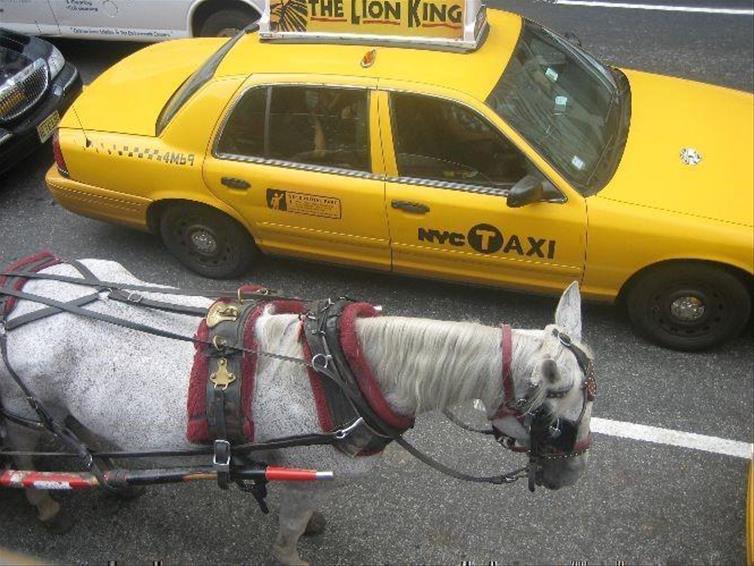 It's so good they named it twice! Although this was my second visit to New York I had a list of places to see and things to do the length of my arm. As I was travelling with my partner Peter and friends of ours I knew we would be busy so I decided 5 nights would be just perfect. Arriving into Newark Airport instead of JFK Airport can sometimes be quicker to transfer into Manhattan. You can take the airport tram to the airport train station and within 30 minutes you are in downtown Manhattan having missed all the traffic.
Travelling Transatlantic can be a very long day so my "TC Top Tip" is not to go to bed on arrival. After dropping our bags at our hotel located on the Upper East Side on Lexington Avenue we jumped into a yellow cab (they are everywhere) to bring us to our first stop, Battery Park! This is located near the financial district and ground Zero. All the tour boats depart from Battery Park so we boarded a 2 hour boat ride to catch the best views of the Statue of Liberty and the Manhattan Skyline. This boat trip was a great way to see a lot from the water. Another "TC Top Tip" If you would like to climb the Statue of Liberty - make sure to pre book! As Ground Zero was also in this area we took a few moments to visit "St Pauls Chapel". This old church situated beside the Twin Towers remained undamaged and today hosts a memorial for the many firefighters who slept here during the 9/11 aftermath. If you are in this area and like shopping make sure to pop into one of New York's best discount stores "Century 21". Feeling sleepy after our first afternoon in Manhattan we decided to work our way back to our hotel. Dinner in little Italy and a stroll through China town finished our evening.
When everyone tells you the shopping is great in New York believe them! I was in my element. Monday morning we took a bus from the port authority to the shopping outlet Woodbury Common. There is over 220 designer shops here all at discounted prices. If you are travelling with someone who does not like shopping be sure to leave them behind. I was blessed! And then there is Broadway, you simply cannot go to New York and not see a show. We choose to see "Chicago" and I thoroughly enjoyed it. There are many shows to see and something to suit the whole family.
Purchasing a 48 hour hop on hop off ticket was worth every penny. These tours will take you all over Manhattan. Uptown, downtown you name it, you'll see it. Other highlights of my trip were the Empire State building by day and Top of the Rock by night, a horse and cart around Central Park will make great memories for you and you may even spot a star. You will also see the John Lennon memorial in Central Park.
If you like me, are a true fan of Carrie, Miranda, Charlotte & Samantha you will love the Sex & the City Tour. I was also lucky enough to get a sneak preview of Sex & the City Tour film 2!
There are so many restaurants and so many bars in New York so it can be hard to choose but do make sure to take a night out in Greenwich or the Meat Packing District. Both of these areas are now very popular with gorgeous restaurants and bars. Times Square by day and by night will just make you smile. The lights, the crowds, the naked cowboy, the street performers and many other things will complete your trip to New York.
New York has a lot to offer for everybody and it is definitely one I hope to return to!