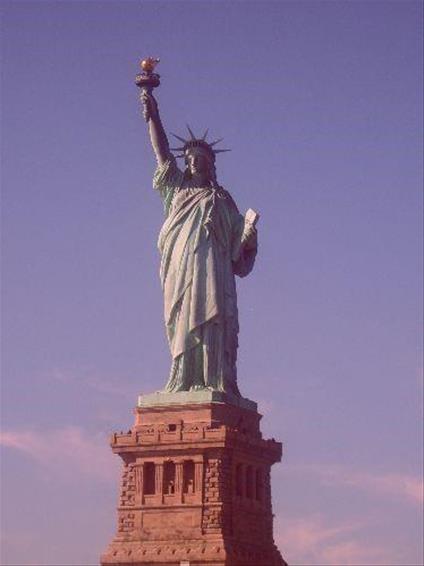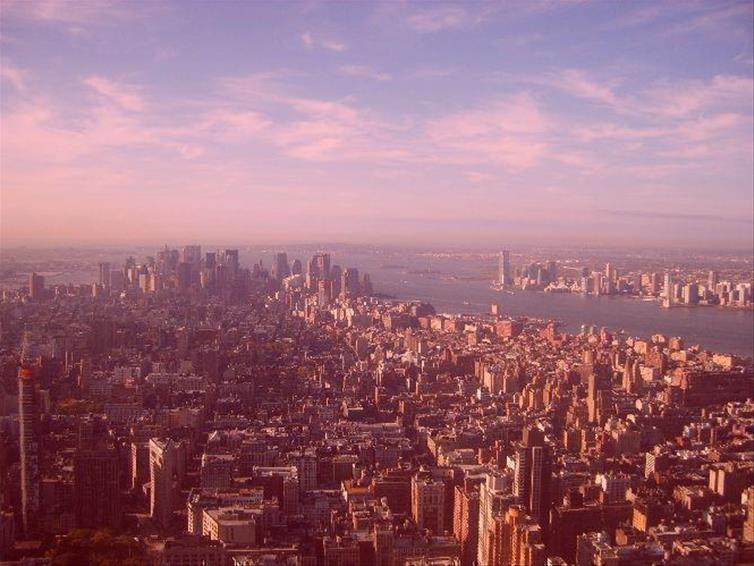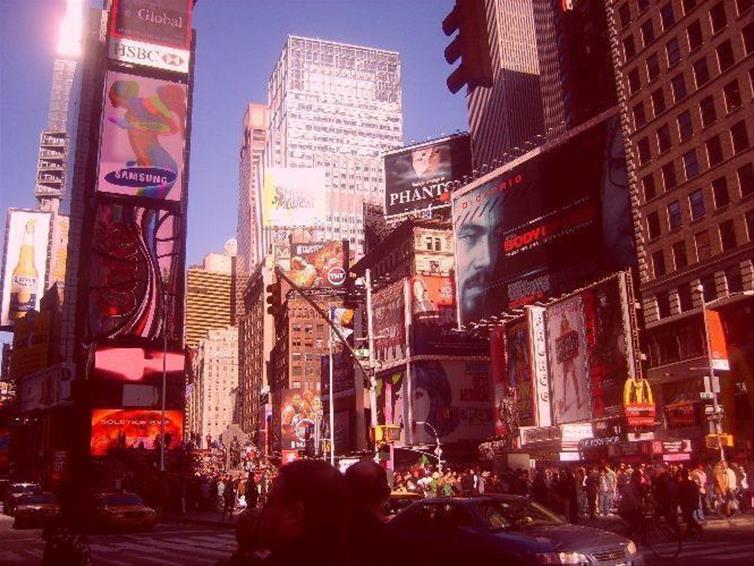 Last Christmas four of us decided we would book New York for a getaway break for this October, so after 10 months long wait we headed off on the 14th October for 5 nights and I have to say from the minute we got on the plane in Shannon everything was fantastic. We flew with Delta and they couldn't have done more for us. We had a pre-booked transfer to our hotel which took the pain away and we stayed at The Affinia Manhattan. The hotel was great, it is on 7th Ave & 31st street, straight across the road from Madison Square garden and Penn Station and of course only 3 blocks from Macys.
We dropped our bags and headed towards Time Square, my husband and I had been a few times before but it was the first time for our friends. We were on a mission; Buffalo wings in TGI Fridays, definitely worth the wait.
To relax that night and recharge our batteries we went to Eamonn's bar and grill on East 45th Street between Madison and 5th Ave, a very friendly bar with a nice atmosphere and great food. The "Shepards Pie" is a must - it's as good as my mothers!
The morning after we arrived we went on a "hop on hop off tour", these tours are well worth it, this was my fourth trip to New York but my first time doing the tour and I would definitely recommend it. The guides are so helpful and enthusiastic they really love their city and it shows. Our first stop was The Empire State Building and my top tip for New York sight seeing is go EARLY! It was still only 9am and there weren't any queues which was great, it was a lovely clear morning so the views were amazing. Back on the bus again and on to Soho, Chinatown, Little Italy and Ground Zero. We got off at St Pauls Cathedral, even thought we were there before it would still bring you to tears with all the letters and pictures from children and the pictures of people who lost their lives in 9/11. The tour continued to South Sea Port, United Nations and the Rockefeller centre were the ice rink had just opened that week.
On Thursday morning bright and early with credit cards in hand we headed off to Woodbury common, we got the bus from Port Authority. It costs $40 pp return. With 220 outlet stores you won't be disappointed and for a bite to eat I would recommend Applebees bar and grill, you may need to book this when you arrive depending on the time of year. Also the lockers in Woodbury are a must, they cost $10 and you can use them for the day so your hands are free to pick up more goodies.
On Friday we had arranged to go The Statue of Liberty and Ellis Island but because of long queues we decided to stay on the ferry back to Manhattan - the view from the water was fantastic.
Saturday was marked out for a one day sale at Macys and If you have never been to Macys it's hard to describe it, you need a map to get around. It ss the biggest department store in the World and has its own restaurants and a McDonalds that is bigger than the one in Limerick!
If you go to the visitors centre in Macys with your passport before you start shopping, they will give you a visitors cards that entitles you to 11% off your Shopping. So let's just say I had a few bags when I eventually left the store.
A trip to Little Italy is a must when you are in New York it is so relaxed with lots of families around, most of the restaurants were decorated for Halloween and there was a really nice atmosphere.
We also did a tour of Madison Square Garden on our last day and I got to meet "The Naked Cowboy" in Time Square. All in all New York is fantastic no matter how many times I visit it I never seem to be disappointed.