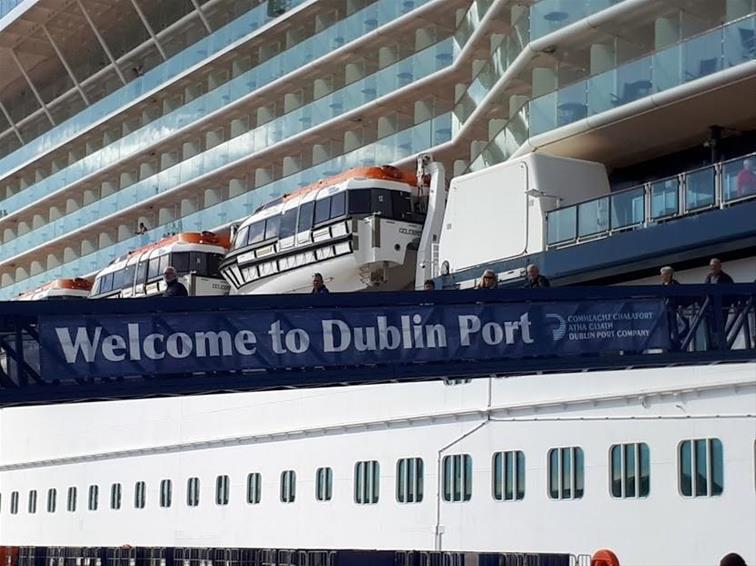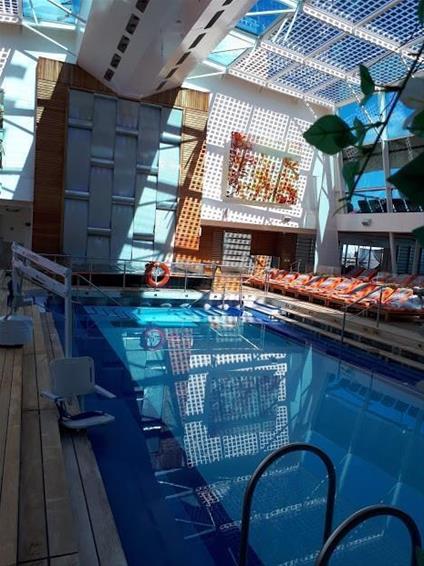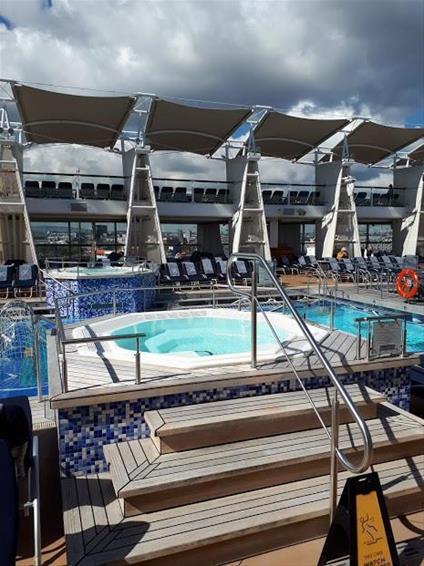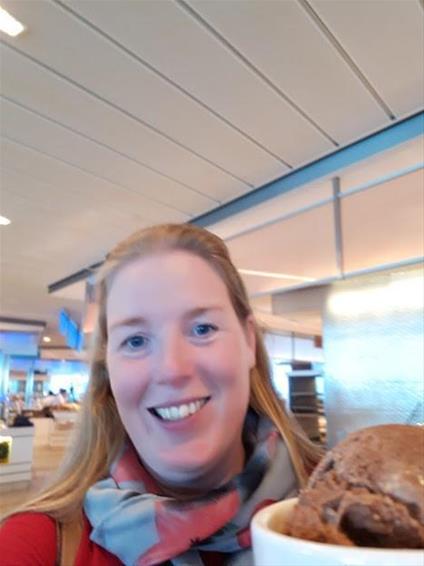 Celebrity Eclipse joined the ever-increasing number of super cruises to dock on our shores! She had come from Cobh, after a brief stop and onto Dublin. She started an exciting season of cruises starting in Dublin…no flights…the first saw her circumnavigate Iceland and then return and embark on a journey to see the Norwegian Fjords.
I was on board for a visit, to taste some treats and to see the highlights of what Celebrity Eclipse offers before she departed to Iceland on this maiden voyage from Dublin. As I drove to Dublin port, she sat imposing on the skyline and I couldn't wait to get on board. Drivers and cyclists were stopping to take photos of her she is that impressive! Celebrity Eclipse is a 4 star plus ship. She carries up to 3000 passengers and I feel is more suitable to couples, groups of friends of all ages and any of the Celebrity ships work really well for Honeymoons too, as they offer a really unique experience. For those of you looking for an adventurous cruise, culture, luxury, fun and entertainment, this is probably the cruise for you. Next year sees Celebrity Reflection take over these journeys. A Solstice class ship, both offering pools, beauty treatment rooms, the biggest gym that I have ever seen on board a ship, a full entertainment programme, casino, galleries, shops, sky observation lounge and an unbeatable hot glass show! From May 2019, she will do three Ireland and Iceland Cruises, one to the Norwegian Fjords before ending with a British Isles cruise. All of which are expected to be very popular.
I think the highlight of these ships must be the array of dining options available to you on board. We ate at the Tuscan Grille, it has a real relaxed, sophisticated feel about it and the food is impeccable. Qsine, Murano, Sushi on 5 and the main restaurant is one of the most impressive on board with a huge wine tower at one end of the restaurant! Oceanview serves the most amazing array of ice creams, they had to be tasted!! For those of you in Aqua Suites, you have an exclusive restaurant to use during your sailing, called Blu, definitely worth the upgrade if you can!
On our visit we unfortunately were not able to view the staterooms as this sailing was full to capacity. This would be typical of most of these cruises from Dublin and if you would like to experience this level of luxury and venture to the Fjords or around Iceland in May 2019 please do call to discuss your next adventure!