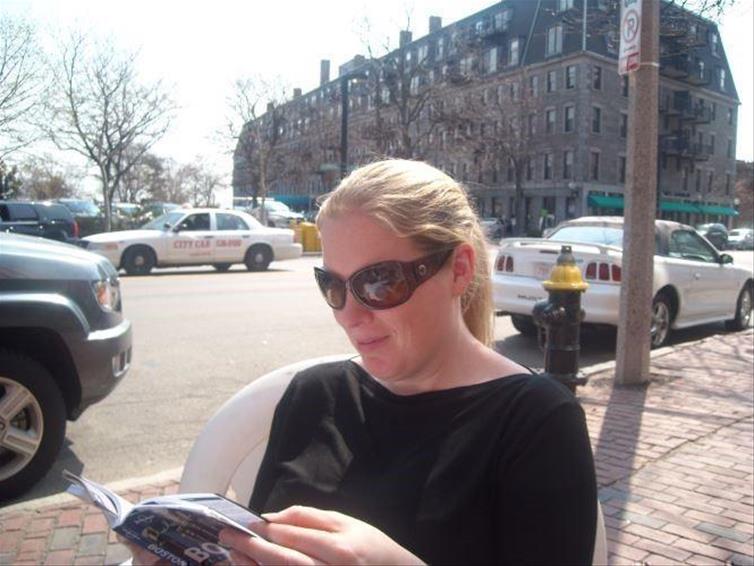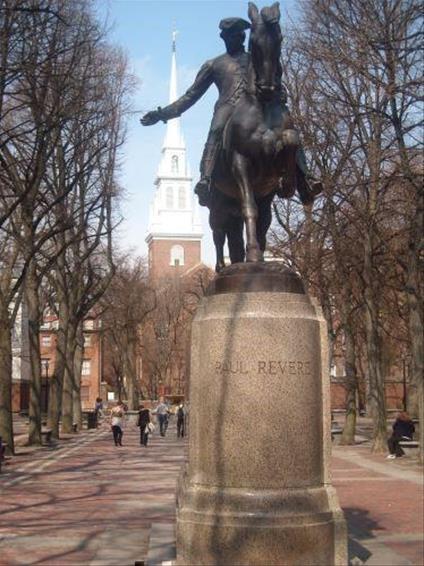 I headed off to Boston just before Easter and spent four great nights there. Flying with Aer Lingus on the direct flight from Dublin. When you arrive to Boston you will realise how close the Downtown city area is to the airport which is really great to get you to your hotel in around 10 minutes from the airport terminal by car/ taxi.
Boston is a relatively small city and many of the hotels are located close by, around the Waterfront area and also in the Back Bay area. These two are popular locations to stay in. I stayed at the 4 Diamond Colonnade Hotel, in the Back Bay area. It's a boutique hotel, which has gone through a $25 million revamp which makes it a hip and fun hotel. There is an amazing rooftop pool where you can enjoy a late evening drink and the views over Boston City from the 11th floor. It's really popular with the locals so be sure to check it out on one of your evenings! Boston offers a great range of hotels, from budget hotels to high end and small boutique hotels to larger hotels so a room to suit everyone.
If you opt for room only at your hotel there are so many great options for breakfast, whether you find a local coffee house or venture into the city. I found a great local restaurant called "Charlies Sandwich Shoppe" on Columbus Ave which is famous for their pancakes and Cape Cod french toast. Located in an authentic building with loads of character. Be warned as there maybe queues to get in but when you do you will eat enough for breakfast and won't have space for lunch so go and walk it off around the city!
What I found great about this area and in Boston in general was that you can walk everywhere around the city. Located close to the Back Bay area are some of the top attractions in Boston.
It's a really historical city so a great way to get a feel of the place is by to walk the "Freedom Trail". It's a two and a half mile walk which passes 16 of the most significant sites, such as Boston Common, a large park area in the centre, the Old South Meeting House & the USS Constitution. You won't be far too from Quincy Market and Faneuil Hall Marketplace which is a little bit touristy but always a really lively and busy area of the city, which is also very close to North End unofficially known as Little Italy. The restaurants and bars a little bit more upmarket here and it's a great alternative for lunch or dinner.
Boston created one of the most fun attractions, called the Duck Tours which should not be missed. In a World War II-style amphibious vehicles you will get a perfect view of Boston and Cambridge from the Charles River. Head to Harvard, located in Cambridge City just across the Charles River. You can get there by bus or train and maybe enjoy your lunch at this historic and chilled out university town.
If you have any time or money left for shopping there is a couple of good options. Located in the city center is Newbury St. Here you will find the really high end stores of Armani and Gucci all located in old 19th century houses.
As an alternative for a wider budget why not venture to Downtown Crossing, which is home to Macy's and the famous Filene's and its bargain basement. If you want to get out of the city for a day and experience the outlet stores of Wrentham Village located around an hour south of Boston.
There is a lot more to see and do in Boston but I hope this has given you an idea of what is on offer there. It's a great city to see on its own, why not twin it up with another city on the east coast like New York , Philadelphia or even make the most of the new direct Aer Lingus flights to Toronto or even extend your visit to include Cape Cod or the quaint islands of Nantucket or Marthas Vineyard. For more information please give me a call.