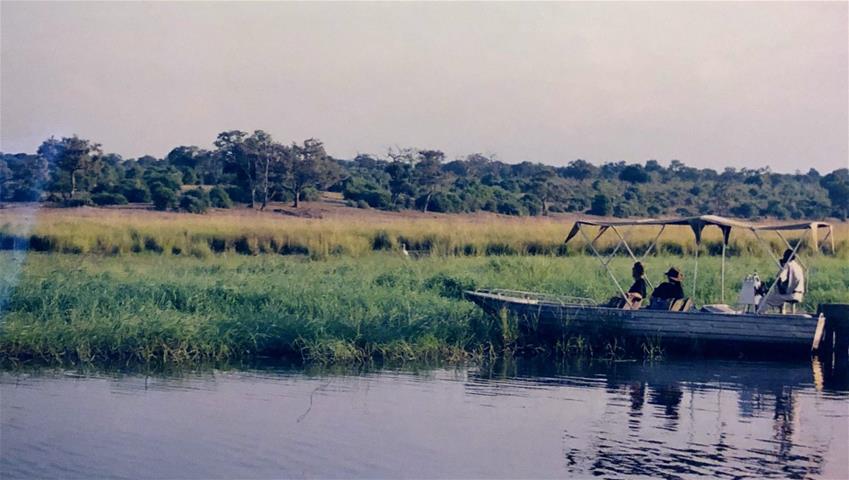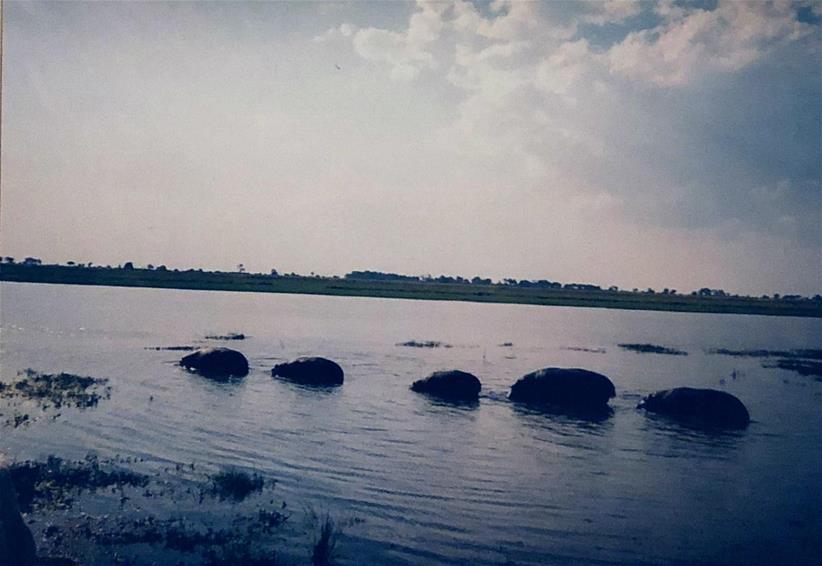 I chose Victoria falls and Chobi Game Reserve in Botswana for my honeymoon as I wanted to do something totally different whilst also having a luxury adventure and this fit the bill perfectly.
We stayed at the Royal Livingston hotel, a 5 Star beauty on the banks of the Zambezi river. From the get-go I was enchanted.
On arrival as I stood waiting for my new husband to exit the car, a black and white streak caught my eye. Moving slightly to look through the lobby I couldn't believe my eyes, two Zebra wandering the grounds of the hotel beside the swimming pool! A normal situation here I'm told but an amazing one for us and a fantastic start to our honeymoon.
The hotel itself is just old-world style and fabulous service. You are allocated a butler to look after you on arrival. He will pack and unpack for you or iron your clothes. It was amazing but also a little embarrassing!
Dinner was gorgeous and arrived covered with a silver serving dish. It felt very regal altogether. Plus, I was given a little stool to place my handbag on, so it didn't get dirty from the floor, I really should have brought a designer hand bag with me.
The hotel is a short walk along the Zambezi river to Vitoria falls. We chose to have a guide which was just as well as the force of the water cascading over the falls is phenomenal and a bit scary, so it was great to be guided. We heard all the stories of David Livingston, devils' pools and headed back to the hotel for sunset sundowners overlooking the river which is full of hippos bobbing along. Just a blissful end to a fabulous day.
You can take a day out to see animals, organised by the hotel, to local parks but as we were off to Chobi National Park we took full advantage of the hotel facilities. So on to Chobi and what a location. Situated on the river it allows you to do land-based safaris in the National Park and also river boat safaris which was a new way to safari for me and wonderfully exciting.
We decided to book a private champagne boat safari which is a great way to see the hippo, the bird life, which I was surprised to like so much, it's really unusual and the crocodiles. Talk about living the life, it's a fantastic memory.
Chobi National Park is famous for its hundreds of elephants. You won't see lion here but as we had safaris in South Africa previously it wasn't a problem.
The big difference here in Chobi is the volume of animals you see. Thousands of Buffalo wildebeest feeding on the far side of the river in Namibia. We saw five families of giraffes, sixteen in total, all ages and heights, come to the river to drink and bolt across the plains at great speed when they noticed our Safari Jeep. It was a sight to behold.
Both destinations are just amazing and can be combined with Mauritius for a beach break at the end of your adventure or perhaps Dubai. So, if your intrigued by these destinations, let me know and we can start planning your next adventure.