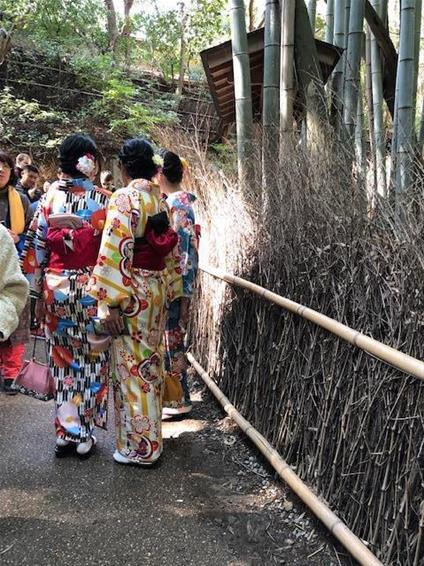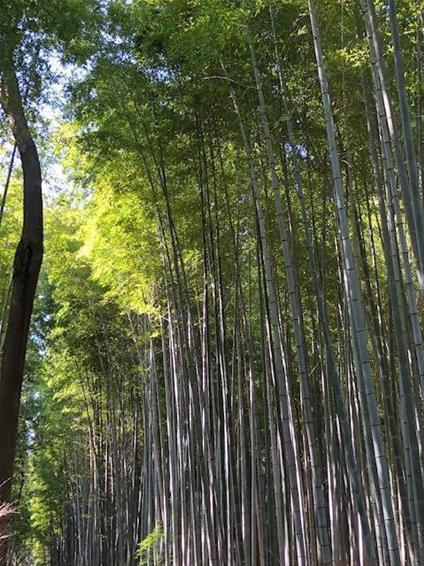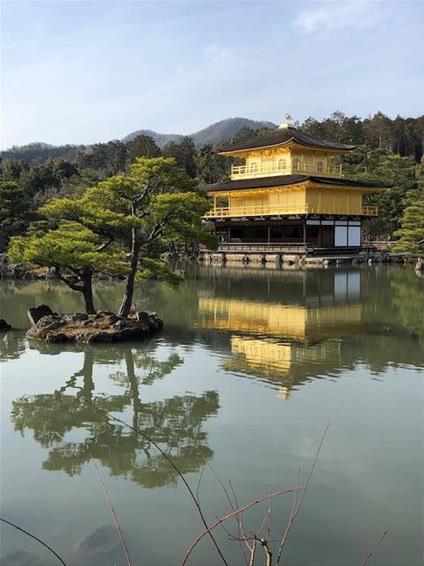 Japan is one of those country's that seems to intrigue everyone, yet I don't think it is a destination for everyone. If you love history, adventurous food and want to experience different customs Japan is definitely the place for you. Many of my friends have visited Japan yet they can't seem to explain the experience in detail, so this just made me more intrigued.
There is so much to see in Japan and I would recommend at least a 10-night stay. We started our trip in Osaka. Osaka is a vibrant city, referred to as the food capital of Japan. It certainly has it all. The riverbank promenades are full of small restaurants and street food vendors with all sorts of weird and wonderful things to try. I'm still not sure how our noodles were moving but moving they were. This is both mesmerizing and off putting in equal measures. The city has a great vibe and is a great base to visit nearby areas. From here you can plan a day trip to Hiroshima by train or visit Kyoto which l is only 30 mins away.
The train system in Japan is excellent and you can get pretty much go anywhere but it is very time consuming and in a lot of cases it would be difficult to do 2 or 3 places of interest in the one day. This is one of the reasons Japan can be expensive to travel. Private drives and tour guides really offer you the best value for your time. I would highly recommend pre-booking private drivers and guides as in essence you are paying for time. Leave the trains for the larger journeys. Osaka to Tokyo on the bullet train is a great experience but note if you get seasick the gentle rocking side to side of the bullet train as it hurtles along at 270km per hr can make you feel queasy too.
Kyoto was my favourite place we visited on our trip. This city was very picturesque and intriguing. Gion corner is the old area of Kyoto with traditional buildings and homes and fabulous pagodas, winding streets and temples and the home of the elusively Geisha. Kyoto is much smaller in size than I envisaged. I was told Kyoto was a small city but its small only in Japanese terms as it has a population of 1.5 million most reside in the new modern area of the city.
The surrounding countryside and suburbs hold other amazing sights and temples. I loved Inari temple, temple of red gates. Japan has a huge population and domestic tourism is thriving so unfortunately many of the big attractions are extremely busy, but this just seems to be part of the experience when touring Japan. Don't be Instagram fooled as I felt we were many times. The guides explained to us that the Instagrammers are usually at the attraction before dawn breaks to get the shots before the crowds arrive. This would mean they are in location waiting for the sun to rise from about 5am!
We also visited the Bamboo forest and took a boat ride on the river here too which was lovely and relaxing. The area is similar Kyoto, with old wooden shops and restaurants lining the main street, all very quaint. We taxied around to the Golden temple from here rather than walk back to the station and change trains. This is eye-catching temple sits on a beautiful still lake. The roof is covered in gold leaf and it just sparkles and reflects in the water.
It was time to move on and we took the bullet train to Hakone, Odowara station. This is a mountain region famous for its hot springs. The link viewing of this area can be reached by Mountain train, cable car, a boat across lake Ashi and buses and can takes almost 5 hrs to complete the circuit. The hotels here offer Japanese's style rooms which essentially is a room with coffee tables and floor chairs (no beds) that is then reconfigured in the evening to a traditional bedroom with cushion mattresses on the floor. It's quite the experience but not for everyone so do choose wisely. If you want to experience the natural spa, each hotel has one with natural water pumped in. The important point to note here is you much spilt up if traveling with the husband or girlfriend as they are strictly single sex spas.
My final destination on the trip was Toyko and I was dying to see this city. The first thing that stuck me was how everyone was behaving, no taking on the trains or streets. People were very mannerly and polite, but everyone sin coffee shops were by themselves and seemed to be all on their phones. No one appeared to interact, no impromptu hellos to a stranger or a chat about the weather. It reminded me of how lucky we are in Ireland that we can strike up a conversation with anyone about anything.
Toyko is very modern and efficient with some beautiful traditional areas as well. A real old meets new mix. Modern entertainment like the robot show is new to traditional temples. My favourite temple in Japan was the Senso ji temple. It was like walking back in time. The entrance is a fabulous gate with huge red lateens which leads down street lined with shops. Originally these shops would have housed incense and gifts to be presented for worship in the temple, now they are full of souvenirs and traditional Japanese's gifts. The temple itself is gorgeous and the pagoda standing to the left is almost missed but it was beautiful against the blue sky. I could have stayed here for hours.
Before heading home, we had to try the famous Shinuya crossing. One junction with 5 zebra crossings and when the lights change everyone crossed together it's memorising. Mags park on the 7th floor offers a free Shibuya viewing point from above and is the perfect spot for people watching.
Overall, I liked Japan as it was truly different from anywhere else I've been and that is only ever a good thing. If you'd like more information or if Japan is in your bucket list, get in touch.