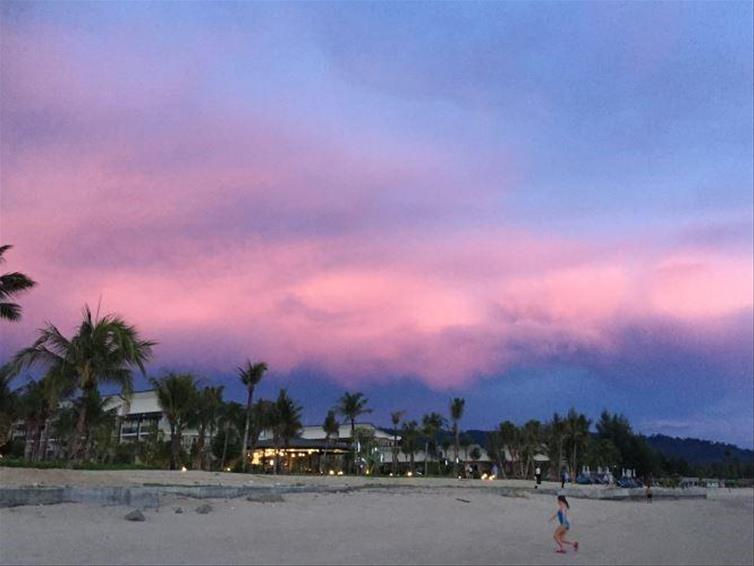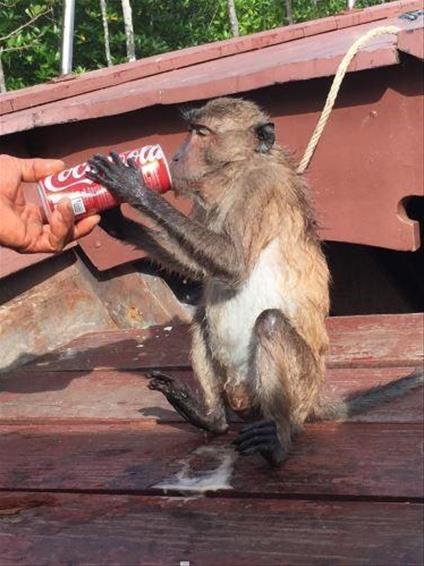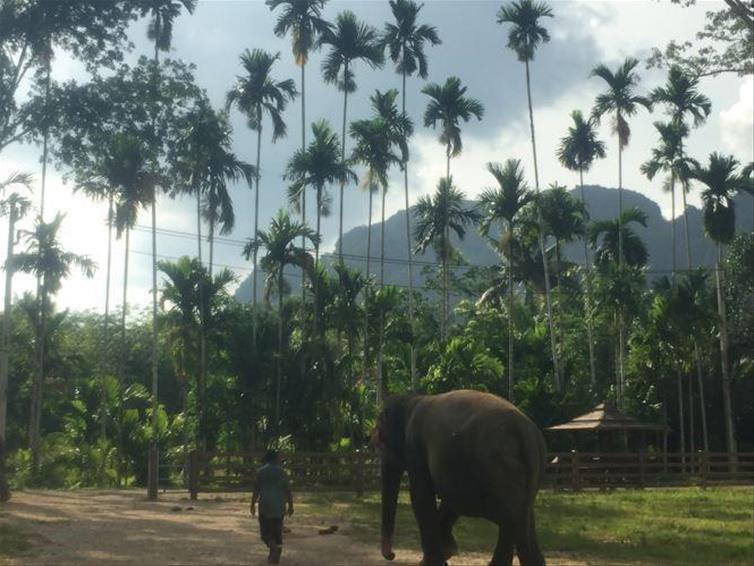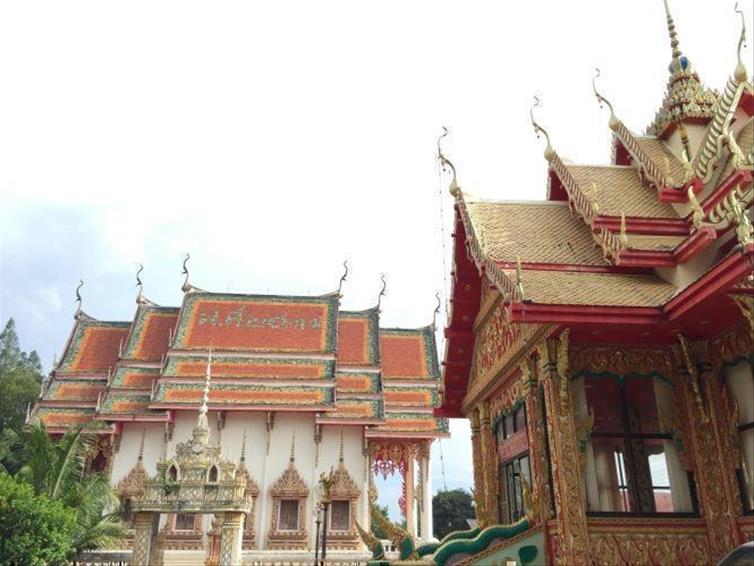 *UPDATED July 2020: The Bangsak Merlin has changed hands and renamed Le Meridien Khao Lak Resort and Spa*
It has been many years since I've been to Thailand and I had wondered if it had lost its charm? More tourism often means the beauty is lost, but I can honestly say this is not the case in Thailand it is a breath taking as ever. I decided to stay in Southern Thailand for this trip and visited the new resort of Khao Lak, the islands of Koh Lanta and Phi Phi, Krabi with its limestone Karsts, Phuket and Khao Sok National Park which allowed us to visit Thailand's first luxury Elephant Camp.
Khao Lak is a newer resort 1hr 15mins from Phuket heading North East along the mainland. It is here that you get the quiet empty beaches with magnificent sunsets. Hotels and beach bars stand side by side offering you both high end luxury and traditional Thai hospitality.
We stayed in the Bangsak Merlin Resort and I found this area of Thailand to be very reasonable. Lunch at the Bangsak for 2 people was from €20.00 including drinks and €16.00 again including drinks at the beach restaurants. Massaman curry from €3.20, huge portions of tempura prawns from €3.20 and large beers from €2.70. The food was fabulous especially the Thai food but don't fear, more regular food is offered such as omelettes, fresh fish and chips, chicken breast and spaghetti Bolognese.
The Bangsak Merlin is a 4 star brand new property opened in Feb 17 and right on the beach. The rooms are lovely and large with large balconies that overlook the pool. Décor is modern and stylish and the beds were super kings. There's lots to do locally and the hotel offered good access with a free shuttle bus into the bustling local market which takes place twice a week. Khao Lak also gives you easy access to Khao Sok National Park which will give you a great mix of soft adventure and beach.
Koh Lanta was next a 5 hr journey by private mini bus and ferry to the island which I pre-booked with our suppliers. I thought it might be too long but with great roads and a pit stop on the way and the best scenery the time flew by. Koh Lanta is harder to reach and for this reason it is less crowed and has a new and upcoming feel to it.
The beaches are gorgeous and you have many choices. If like us, you choose to stay in the Crown Lanta the beach is small but perfectly formed and great for snorkelling. Alternatively, the southern beaches in Koh Lanta are straight with shallow waters. I chose the Crown Lanta as it is different, the hotel sits on the cliff top surrounded on 3 sides by water. Their reggae bar faces the sea and the setting sun, it's a fabulous place to chill out after a full day of sightseeing. Order a beer or dinner or both, lie down and chill while watching the sunset over Phi Phi's two islands in the distance. Pure bliss!
The main town is also only 10 mins away by Tuk Tuk allowing you to eat locally and experience the street markets and street food. The best of both worlds really.
Phi Phi Island was next visited by speedboat for the day. My only regret on this trip was I didn't stay on Phi Phi island for 3 or 4 nights. The islands are spectacularly beautiful. The sea is crystal clear, even with crowds in Maya Bay, which was the location for the film "The Beach" it was still a place of striking beauty. If we had stayed on the island they ran trip to Maya Bay at 6am this allows you to experience the bay before the visitors arrive from the mainland for their days out. The snorkelling is also super here and great diving too just an abundance of sea life to see there. The island of Phi Phi Don is busy, bustling town, a mix of tourist fair and local markets and lots of lovely restaurants. Personally, I think Phi Phi island should be on everyone's Itinerary
Krabi is busy, noisy and beautiful. Krabi itself is really a gate way to the island and the beaches hemmed in by lime stone karst mountains. Phi Phi island can be accessed from there too as can Bamboo island. Railey beach is just 30 mins around the headland by long tailed boat. Tickets can be purchased at the beach and the journey and the beach it's self is quite spectacular. Qatar airlines are now flying into Krabi from Dublin with one stop in Doha on the way this will give great access to these southern islands but also to the Trang province which is still to be really explored.
Elephant Hills – coming toward the end of our trip this was the stop I was most looking forward too and it did not disappoint. Elephant Hills is Thailand's first luxury elephant camp. A luxury jungle camp based around luxury safari camps in South Africa, it allows you a once in a lifetime opportunity to interact with the endangered Asian elephant. It's quite over whelming really. You get right up close and personal with your elephant. Their sheer size only really becomes apparent when you are given the opportunity to wash them. Trying to reach the top of their backs with the water is difficult and we obviously weren't doing a good enough job as she decided to fill her trunk and take matters into her own hands, completely soaking us in the process which only added to the enjoyment and fits of laughter. There is so much to tell you here I have written a separate blog to give you all the details.
Phuket – Phuket was our last stop and since my last trip it has become very busy. If you like areas that are a little less busy but still have a few bars and restaurants locally like I do, I would highly recommend the Vijitt resort. It is a fabulous resort right on the coast with its pool overlooking the beach. It is tranquil and relaxing and suited perfectly after much travelling and sightseeing. I stayed in a prime pool villa a first for me, and boy was it amazing. We only stayed 2 nights but the pool villa really added to our experience and it is worth pushing out the budget even for 2 or 3 nights to have the pool villa at the end of your trip and finish on a real high. The food is fab here and the local restaurants are about 10 mins away and the hotel runs a shuttle. It's a real retreat here so you may not even want to leave.
We had an unforgettable time on this trip and I would highly recommend Thailand. It offers super value. Hotels standards are very high giving you better value for your travel spend then other countries. Thailand is busier since I last visited I don't think this is a bad thing, it makes for a very easy and stress free holiday.