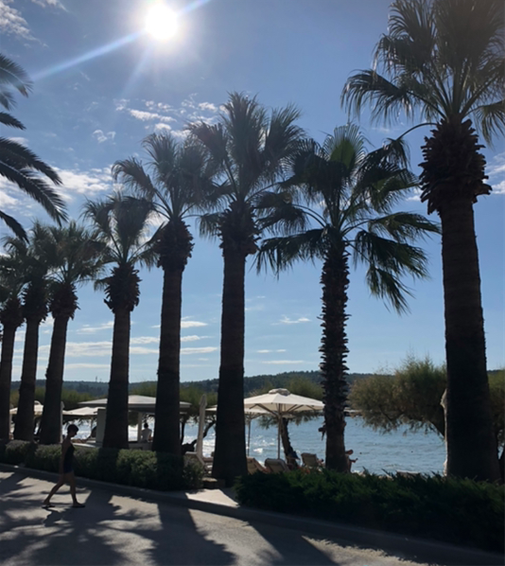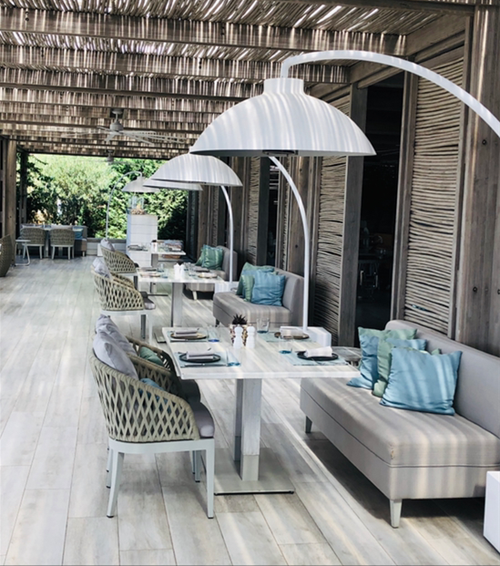 The Sani resorts are a wonderful collection of high-end properties in Greece that are tailored specifically to families. Each has its individual characteristics, is beautiful in its own right and now with direct flight from Ireland there's never been a better time to visit.
There are 5 hotels on this beach front setting; Sani Beach, Astrious, Porto Sani, Dunes and Sani Club. Each hotel offers a different experience, but you have access to all the facilities at each resort regardless of which Sani Resort property you choose to stay in.
Sani Resorts also caters for all your family's needs with 7 kms beach of blue flag and huge swimming pools. They also offer 20 mins free childcare at pool so you can have a swim by yourself. This is also kids clubs for all ages and an adults pools so you have a chance to relax by yourself. There are 3 beaches at Sani all beautiful but the Bousoulas beach was our favourite because of it's amazing beach club. It reminded me of the Hamptons, everything white and very chic.
Sani beach: This is the first Sani and more of a traditional hotel stay. They do offer some beach front rooms and beach access rooms too but predominantly the hotel rooms are suitable for 2 adults and 2 children sleeping in 35sq meters on a combination of double bed and sofa bed for the children.
Sani Astrious: Sani Astrious is a boutique property within the resort and is ideal for those looking for privacy and a quieter stay. There are only 57 suites here with beach and marine view. This property also offers villas with private pools. Astrious would be most suitable for couples or a families with older children.
Porto Sani: Porto Sani is situated beside the Marina. The marina also houses a lot of the restaurants in the resort. Porto Sani is not beach front, but a section of beach is reserved for guests staying here. Again, it has a fabulous pool area and the largest suites are 55sq meters so there is plenty of room for the whole family.
Sani Dunes: The Sani Dunes is very modern in it's style and offers more adult only areas than the other properties do such as adult only restaurants and adults only pool. It also has the largest heated pool in the Mediterranean at 3500 m. The beach house here is to die for and a must do for lunch or dinner regardless of which property you choose to stay in.
Sani Club: The second property built by Sani is built on the cliff side for the ultimate sea view. Again, it's a little quieter as most of the restaurants and kids facilities are nearer the marina and a shuttle bus is required to reach these areas. It is however gorgeous and should be considered, particularly if you are looking for bungalows with a private pool.
When staying in Sani you stay on a half board basis, so your breakfast and dinner is included in your stay. Breakfast is by buffet and is fabulous! You may also dine à al carte in some restaurants for breakfast but this needs to pre booked. The resort offers a dining option with half board. There are 24 restaurants in Sani with 22 available to guests on dine around with a set menu not including your drinks.
Sani Resorts welcomes families of all ages with crèche facilities available (at an additional charge) and kids clubs from age 4 up are free of charge. Also included in your stay is the Adventure park which includes zip lines, high bridges and all non-motorised water sports. Rafael Nadal tennis camps run during the summer as does the Chelsea's football academy which as you can imagine is hugely popular. There is a charge for both these camps.
Sani offers a fabulous high-end family holiday, everything you could need is available on site. There is so much for you to do either together as a family or by yourself, allowing each member of the family time to relax, unwind and make precious memories. This means everyone has a fabulous time and it is most definitely a family holiday I will be recommend to my clients. I couldn't fault anything at all.
If you are interested in visiting Greece or need some help planning your next family holiday why not get in touch. As a Travel Counsellor I can create unique and amazing trips, whether it's a once in a life time dream holiday, family adventure or cruise voyage, all tailor made just for you.