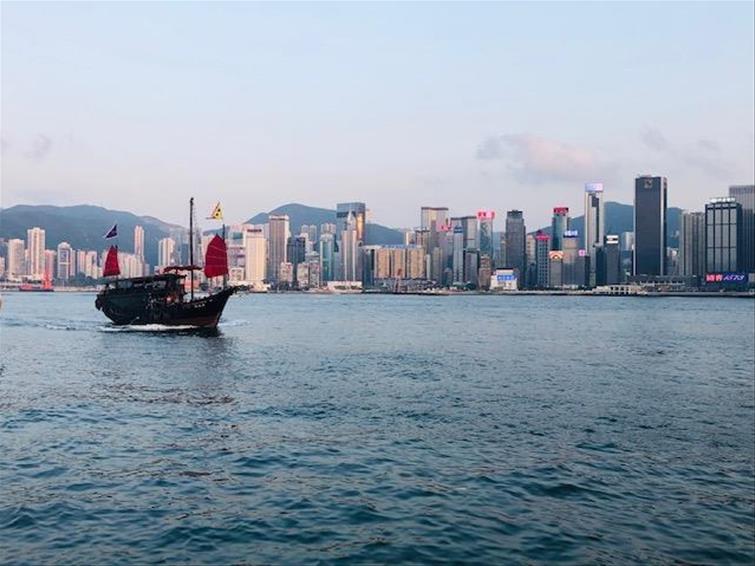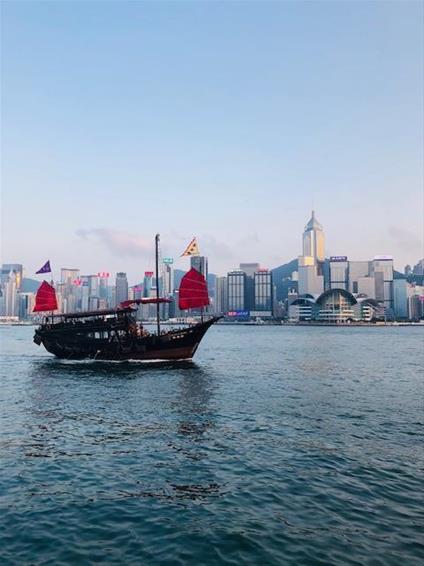 Although Hong Kong has a population of 7.2 million it somehow doesn't feel like it.
Hong Kong is made up of Hong Kong Island, Kowloon island, the New Territories, Lantau Island, and over 200 other islands. The airport is on a separate island too with a direct train service to both Kowloon and Hong Kong island and with shuttle buses onwards to your Hotel, it's a very convenient way to access the city and is also cost effective.
The city has the largest number of skyscrapers in the world, most of which surround Victoria Harbour. What you may not know is Hong Kong is extremely mountainous, so land is very limited which is one of the reasons the skyline is dominated by sky scrapers. This has its advantages offering fabulous views from Victoria Harbour. The skyscrapers and the mountains being the backdrop to the Harbour makes for a fabulous photo particularly when the sun is setting.
The two main islands to stay on are Hong Kong Island and Kowloon. Hong Kong Island is the business district and can be a little quite in the evening when all the business close, but Bar street is a good spot to visit no matter what island you are staying on. As the name suggests it's a street lined with bars on both sides but best to start at the top and work down as it's on quite a steep hill!
Kowloon is my favourite as it gives good access to Victoria Harbour which is an attraction in itself. It's also closer to ladies' market famed for its shirts and souvenirs and its really busy in the evenings too with lots of local restaurants.
Both islands are easily accessible. The star ferry runs back and forth across the Harbour ever 10 mins up to 11.30pm. Add a trip on the star ferry to your list as well it's only a couple of euros. The train also runs between the two islands and there's a tunnel as well which runs under the Harbour so getting home in a taxi is never a problem.
Sunset Harbour cruises can be pre-book and I'd really recommend taking one that includes the symphony of lights show that takes place on the Harbour each night at 8pm. I loved this experience. All the skyscraper across the Harbour are lit in neon lights dancing in sequence to the vibrant music. It can also be watch from the Harbour side but personally I thought it was better on the water.
For another perspective of the city take a trip up to Victoria Peak, 400 meters above sea level. The funicular railway climbs you to the top and the view is amazing. You do need to include the observation deck on your ticket, but it is well worth it for the view. There's also a Bubba Gump one floor down from the observation deck. It's reasonably priced for Hong Kong considering the view it offers guests. Best to pre-book for a window seat to guarantee your view and note it's also not open in the morning.
I did visit the Stanley markets for a second time but honestly, I was disappointed. I think a trip out to the outlying islands would be nicer.
All in all Hong Kong is a really interesting city and a great stopover on the way to Bali, Cambodia and Vietnam. It's less daunting than Bangkok and more Asian than Singapore. So if you'd like to incorporate Hong Kong into your next adventure just get in touch and also don't forget to try the bubble waffles too.