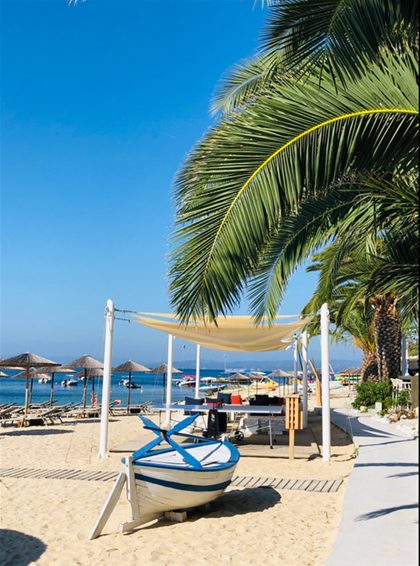 Halkidiki is a region in northern Greece known for its jutting peninsulas and is where Mediterranean forests give way to sandy beaches. Olive trees grow everywhere, and panoramic vistas are the norm! Plus, the sea is crystal clear, warm and very inviting too.
As we now have direct flights to Halkidiki from Ireland it's a fabulous area of the world to add to your bucket list and a place I would highly recommend.
The food is amazing, from jumbo prawns, Greek salads to fabulous steaks, they have it all. The Greeks are exceptional warm and welcoming with a great sense of humour too. You are warmly welcomed and enthusiastically show the hotels by everyone from the hotel manager right down to the golf cart driver. They all take great pride in the hotels they work in, which really adds to your experience of Greece.
Some impressive fact for Halkidiki are: It has 92 blue flag beaches There are 550 Km of coastline It is a great place for climbing and hiking with Mount Holomontas, Mount Itamos and Mount Stratoniko The second city of Greece is located 1.5 hours from Halkidiki - Thessaloniki During summer session there are at least 3 flights a week to Thessaloniki from Dublin
Need any more reasons to visit? Get in touch if this is the destination for you. As a Travel Counsellor I can take all the stress out of planning and organise your dream getaway.