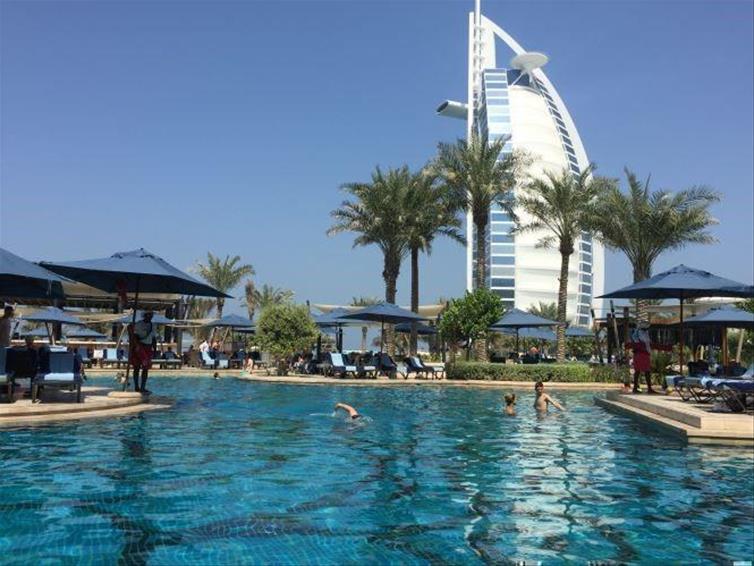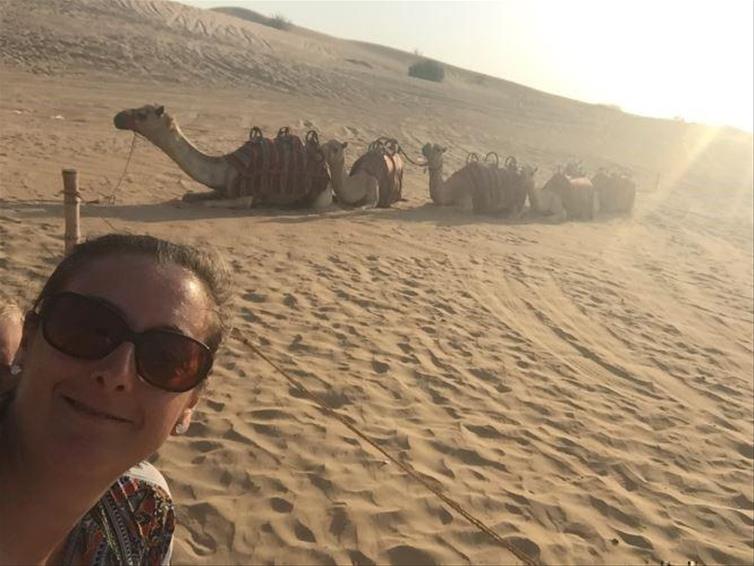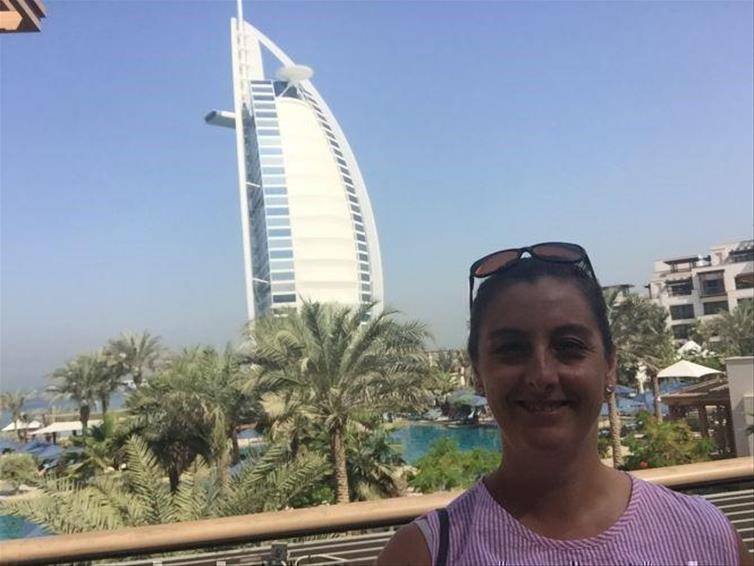 *UPDATE July 2020: Dubai Stars on the Dubai Walk of Fame is now open to the public. This new attraction is four times the size of the Hollywood Walk of Fame. The 1st 400 stars and now in place*
I have been lucky enough to have holidayed in Dubai 6 times now and have loved every trip. Dubai is one of my favourite cities on the beach, but it is also a great stopover destination with flights stopping here on the way to Australia, Thailand, Bali and Vietnam to name a few.
I love that Dubai is city full of activity, high end hotels, fabulous service and great value gold. I am often asked what can I do in Dubai? So here are some of my favourite things to do that I recommend to my clients.
• Take the lift to the 146th Floor of the Burj Khalifa for amazing views in the 2nd tallest building in the world
• Visit the gold and spice souk for a trip through the old traditional sections of Dubai.
• Take a traditional dhow boat across Dubai Creek
• Visit the Irish village for live music and the craic
• Watch the fountain show at the Dubai Mall 1.30pm and then every hour from 6pm. It's fantastic.
• Chill out with a beach day on Jumeriah beach and watch the sun set of the Atlantis hotel on the palm.
• Visit the fab Lost Chamber aquarium at the Atlantis. If you are lucky you might see a diver doing the Dab!
• Have lunch at the Cheese Cake Factory.
• Make a date for Friday bunch at one of the many hotels and live it up.
• Go shopping in the largest mall in the world, the Dubai Mall.
• Go Ice skating while shopping at the mall or go Skiing in 32oC heat.
• Take a Desert safari, drive the sand dunes, ride a camel and what the sun set over the desert.
• Treat yourself to dinner in the Burj Al Arab one of the world's 6-star hotels, it's worth it.
• Fancy a diamond; buy it in Dubai at the Gold and Diamond Park.
Spend as much as you possibly can on your hotel they are amazing in Dubai and the service in the 5-star properties is second to none.
Think about Dubai as a destination in its own right. I promise you there is absolutely loads to do and see, it's the old and the new all rolled into one. Let me know if you are interested in adding it to you own trip on a stopover or just visiting this fabulous destination on its own, and I will be happy to put it together for you!