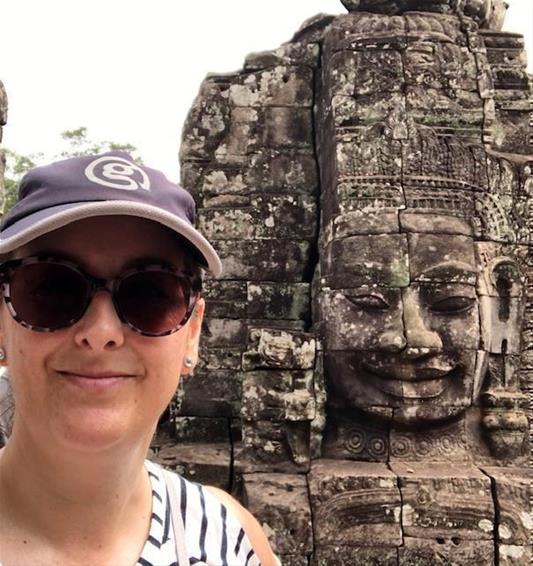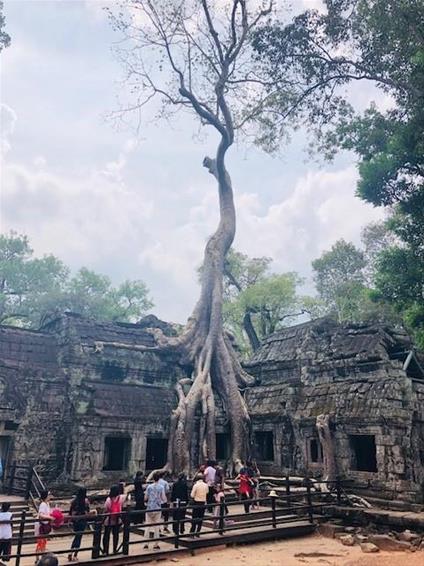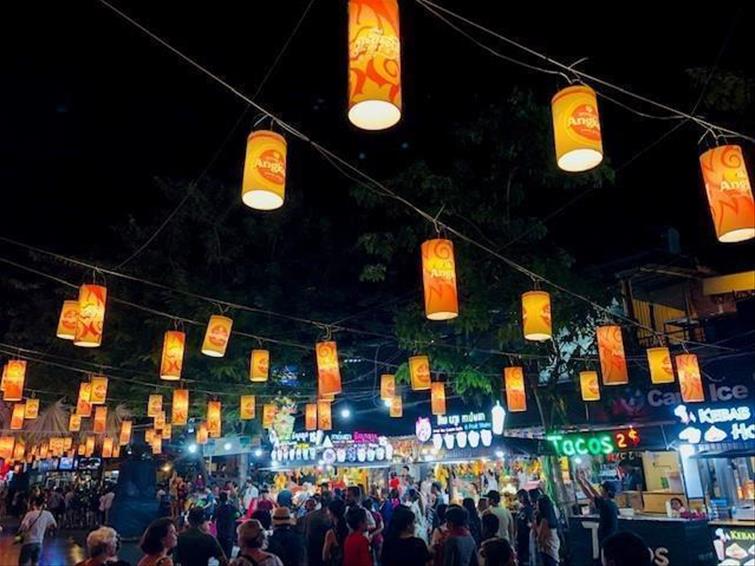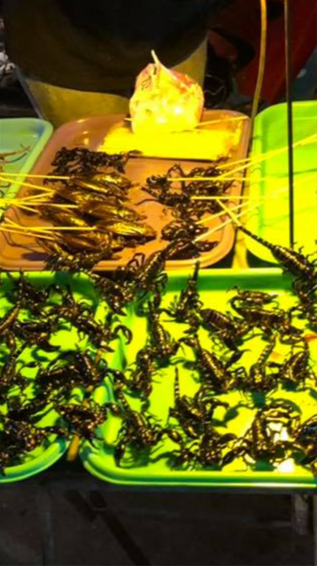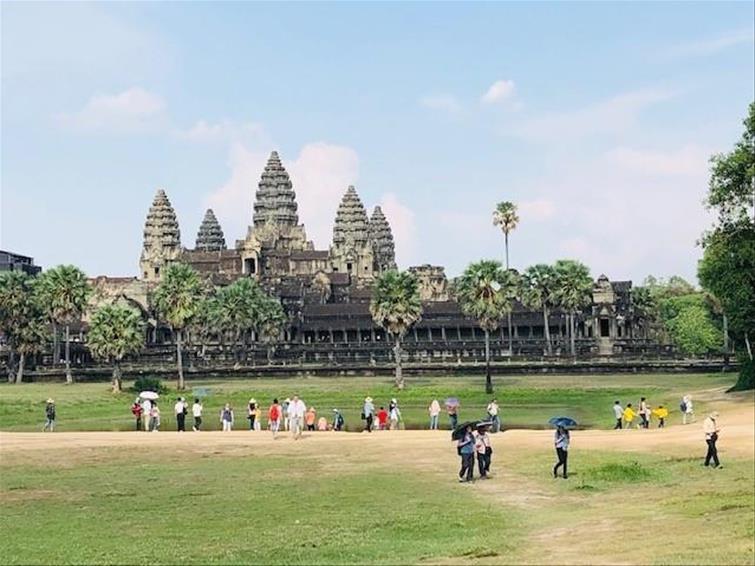 *UPDATED July 2020: The local authorities in Siem Reap recently announced that as of 1 January 2020, the Beng Melea Temple will only be available to visit when included in a 1-day, 3-day or 7-day Angkor Pass which is great news. Previously, the entrance ticket to the Beng Melea Temple was sold separately. This temple is very secluded and worth considering for your trip*
The temples of Angkor Wat have been on my bucket list for a long time. I was really excited to visit. Angkor Wat is one of the largest religious temples in the world. The fact that it was completely forgotten for over 200 years when the king moved the capital city from Siem Reap to Phnom Penh to get further away from the Thai border, and the ongoing threat of attack, only adds to it's magic and mystery.
It's all about 37 when you are learning about Angkor Wat. It took 1000's of workers 37 years to build Angkor Wat. There are 37 steps to the top of the temple. A one-day pass is $37 and I also think my daughter asked the guide about 37 questions! But what's really amazing is they can't find any trace of the people that worked on the temple. There were 1000's of workers and there is no trace of them at all, no settlements can be found, no pots or pottery, only the temples themselves.
It was very hot when we travelled in April. It should have been approx 30 degrees Celsius but it was 40! This did make it heavy going when out viewing the temples in the heat of the sun as amazing as they are. I would recommend doing two half day tours of the temples rather than a full day trip. One reason for this is the temples may all start to look similar, but the other reason is the heat. It can hard to stay enthusiastic when its really hot. This won't be a problem if you are breaking the viewing up which is what we did. We also visited in the afternoon when it's less busy which I would also recommend. Most people come in the morning, but I do prefer to see temples and places of interest when it is not too busy with other tourists, it's nice to feel you have a little bit of the world to yourself. It would also be worth considering coming in the green season when visitor numbers drop to about a 1000 people per day.
Another must do is the teetered hot air balloon that operates close to Angkor Wat. It offers a magnificent view from the top. You could also see some of the other surrounding temples from the top. It's a 15 mins flight but it was so peaceful up there and the scenery was breath taking it's definitely one to add to your trip. Keep in mind it is subject to weather conditions so try and book this in for your 1st or 2nd day. That way if it is cancelled you can reschedule free of charge for the following day and you won't miss out.
The temples surrounding Angkor Wat were all built as practice runs for the Angkor Wat itself. It is really amazing that these smaller temples that are so ornate and detailed could be seen as just practice runs. They were used for worship, but it was all in preparation for Angkor Wat so they would hone their skills.
The Bayon Temple was one of these practice temples. Each temple we visited seemed to have a different skill being practice. Bayon is the temple of smiling faces. There are 54 towers and each of the towers is adorned by 4 smiling faces. They are huge. There is also a fabulous entrance gate into Bayon, it was like stepping back in time.
Ta Prohm Temple, is another practice temple. It was my favorite; I was dying to see it. It may be a lot smaller than Angkor Wat but the trees are amazing. They literally grow over the temple with the roots growing down from the top of the walls and wrapping themselves around the temple. The trees take over. It looks amazing but they do damage the temple structures. While restoring this temple they have removed some of the trees but there are still many left to enjoy. This is the temple that was made famous by the Tomb Raider movie with Angelina Jolie.
Siem Reap in Cambodia is well used to tourists who come purely to see the temples and they operate in both USD and Cambodian Riel. This means it is a little more expensive than I had initially thought. Now it's not that it is dear but it would be more expensive than Thailand and Vietnam, so this is worth noting. There is a fabulous night market which has a great buzz and a vibrant bar street which really is a must visit. If you are lucky you might see the local trader selling local snacks of deep fried Scorpion or perhaps you'd prefer grasshopper or crickets!! There's quite a selection at the night market in Siem Reap.
Cambodian New Year was celebrated when we were there from the 14th April to the 17th April. Everyone celebrates with one big water fight and they also throw powder that looks a lot like talcum powder. One mucky mess in the making but there were some fine water guns out there and it's great fun everyone is soaked. Everyone gets involved and more so the adults than the kids! If you plan on visiting over this time, I would make a point of being here for one of the biggest water fights in the world.