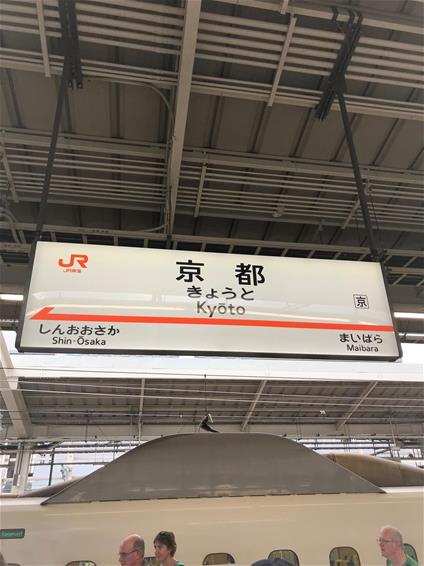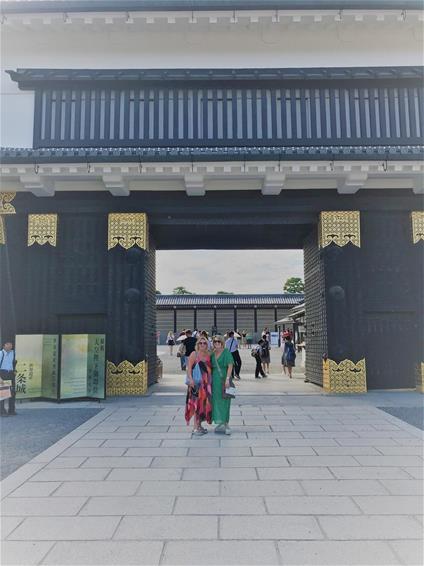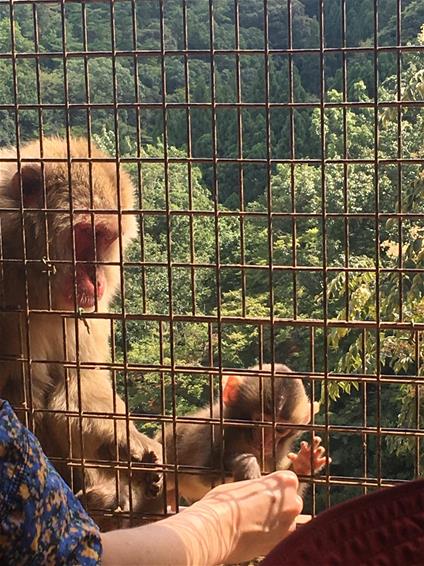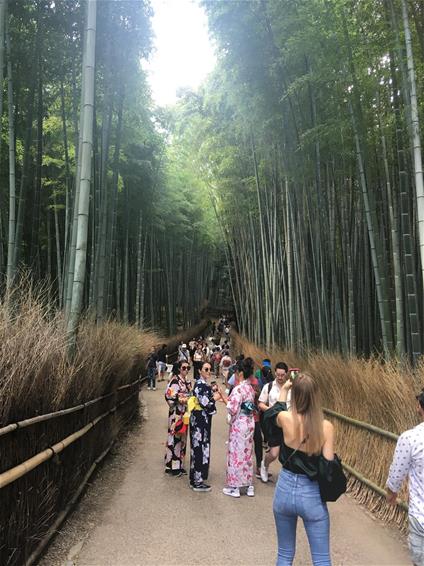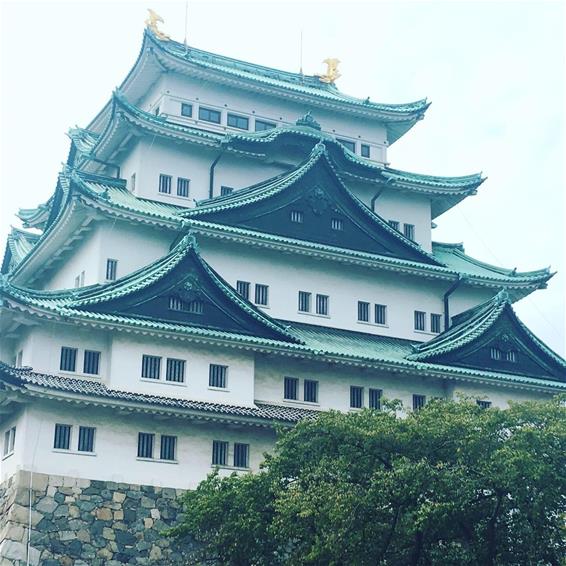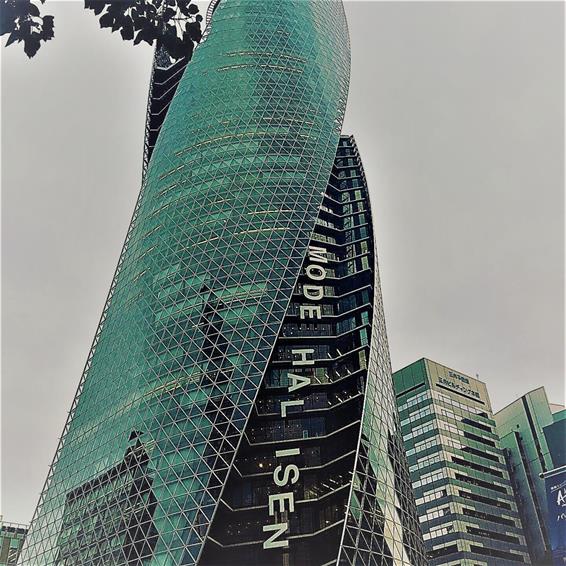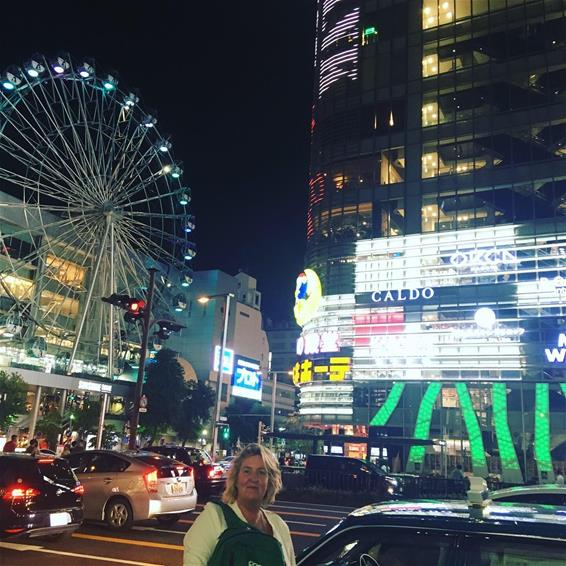 Following on from the first part of my blog on Japan, the next stop on our adventure was Kyoto and we decided to travel by Bullet train. The Bullet train travels at 320 km per hour and is a very efficient service enabling you to cover a lot of ground when in Japan. We departed at 12.35 and arrived in Kyoto station at 15.38. Everything to do with the Shinkansen runs to the second and always on time!
We transferred by coach to our hotel Kyoto Tokyu hotel and checked in. Kyoto was once the capital of Japan and is like a boutique version of Tokyo with no high-rise buildings. Kyoto is famous for numerous Buddhist temples and gardens, Nijo Castle which is the former Imperial Palace and is also the birthplace of Geisha culture. If you're lucky you can spot Geisha girls around the Gion district and it's possible to organise organise a private audience with a Maiko (trainee Geisha).
Later that evening we headed into the Ponto-cho area for dinner, this is where all the restaurants and bars can be found with some of these with outside areas overlooking the Kama-gawa river, that runs through Kyoto. There are also some great Karaoke bars, which we also sampled. The selection of different types of Japanese food is vast from Teppanyaki, Yakatori, Tempura, Noodles, Sushi to name but a few, there is also plenty of Western restaurant options.
The following day in Kyoto, we headed by foot to Nijo Castle. This Castle was built in 1603 as the residence of the first Shogun of the Edo and was formerly the Imperial Palace before being donated to the city and it was then opened up as an historic site which is surrounded by beautiful gardens. We then headed east to visit the famous Kiyomizudera temple, the approach to the temple is uphill and consists of busy lanes with plenty of souvenir shops selling some local pottery, sweets and pickled vegetables a Japanese staple, not forgetting the Matcha tea flavoured whipped cones. We stopped near the entrance of the temple for lunch and had some prawn and vegetable tempura with some rice and pickled vegetables. It was fantastic to sample the local cuisine while overlooking the city of Kyoto.
Kiyomizudera temple is surrounded by a wooden stage that juts out from the main hall 13 metres above the hillside and again the views are fantastic! Behind the main hall stands the Jishu Shrine which is dedicated to love and matchmaking and the Ottawa waterfall is located at the base of the temple where you can drink from 3 different streams that are said to allow the drinker a long life, success in school and a fortunate love-life!
Following day, we took the train out Arashiyama. Arashiyama is located west of Kyoto at the base of the Arashiyama mountains and is about a 35-minute train journey. On our arrival we decided to hire bikes to get around. First stop was the Monkey park, a steep 20 – 30-minute hike up to where the monkeys are but it is worth the hike for the view at the top and to observe the Macaque monkeys in their natural habitat. While there you can also purchase food to feed the monkeys in an enclosed area. We then headed towards Togetsuyko bridge where we took a 40-minute river cruise on the Katsura river. There was beautiful scenery to take in and helmed by our Japanese guide who pointed out local wildlife. We got back on the bikes and headed for Sagano Bamboo forest, which is 16 square km with a pedestrian walkway throughout passing by several temples and shrines.
After checking out of our hotel our last port of call Nagoya, which was 2 hours by coach transfer. Our first stop was a visit to Nagoya castle and Hammaru Palace, this Shogun castle was built in the 16th century and is a designated historic site. Hammaru Palace was destroyed during World War 2 in 1945 and the Palace was rebuilt in 2018, but it is a stunning reconstruction.
After filling our schedule full of all the cuisine and culture Japan had to offer we were ready to watch the Irish team take on the World Cup's hosts. For the Ireland V Japan match we travelled by coach to Shizuoka, Ecopa Stadium. There was a great atmosphere as people gathered outside the stadium Japanese and Irish supporters mingling, all in great spirits. Unfortunately, we lost but the Irish were gracious in defeat the mood lightened by a spectacular firework display that took place on leaving Ecopa Stadium. Our last day we spent in downtown Nagoya. Nagoya is a bustling city and reminded me of New York city with a similar street grid plan and impressive high-rise buildings. We headed down to Sakae on our last night, where all the nightime entertainment could be found!
We had a fantastic time in Japan and even though it was our second time visiting, there was still plenty to see and discover. If you're interested planning your own Japanese adventure why not contact me to find out more. With my travel knowledge and first-hand destination experience I can plan your perfect holiday, all personally tailored just for you.