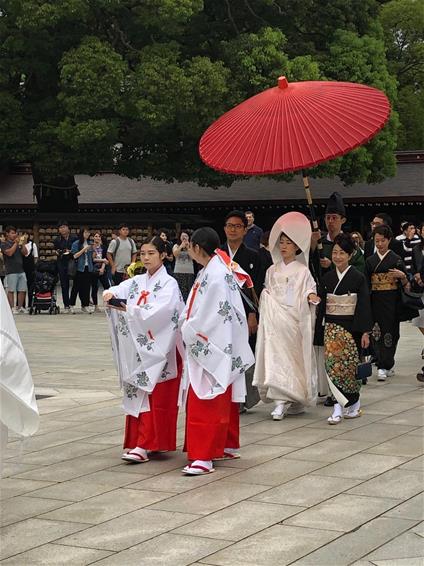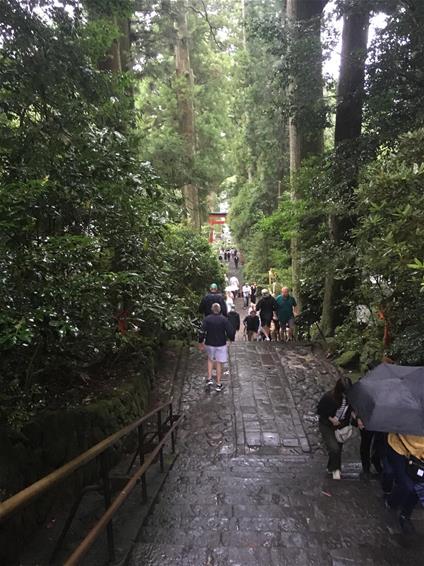 My husband and I are avid rugby fans and decided to follow the boys in Green to Japan this year for the Rugby World Cup. We flewfrom Dublin to Dubai and then on to Narita Tokyo, kicking off the first leg of our journey as part of a group. From there transferred by coach into Tokyo to the Tokyo Marriott in Shinagawa-ku where we were staying for 3 nights. The hotel is located near Shinagawa station and the rooms here are finished to a very high standard. They also have decent sized rooms which is important as hotel rooms in Japan tend to be on the smaller size.
The hotel also had fabulous marble finished ensuite bathroom with all the bells and whistles, not forgetting the Japanese toilet with integrated bidet, these toilets are unique to Japan. These toilets are more easily found than computers in Japan and until you have experienced one, you probably won't understand why….so let's leave the toilet talk there!
Shinagawa is one of 23 wards in Tokyo and Shinagawa station is one of the city's busiest stations in Japan and like all the stations in Japan this is where all the restaurants pubs (Izakaya) can be found. After we checked in this is where we headed to catch the end of the Japan V Russia match, the first of the Pool A matches! The following day we were up early and started with breakfast, which was a very impressive buffet, where east meets west and there was also an option for everything in between! By coach we travelled through the Shibuyu crossing, one of the busiest thoroughfares in the world, nearby is Harajuku, which is renowned for its youthful atmosphere, quirky boutiques, trendy bars and restaurants. Yoyogi Park and Meiji Shrine is adjacent to here and is also a must do!
Next stop was the Imperial Palace, home to the Imperial family. You can't go into the castle, but you can view from outside and do a guided visit of the Imperial Palace East garden. Asakusa Kannon Temple was our next visit, Asakusa is the historical capital of Tokyo and considered a more traditional area of Tokyo and home to one of the oldest temples Sensoji or Kannon Temple. The main gate of Sensoji Temple and the main hall are connected by a bustling shopping street, Nakamise street selling all your typical Japanese souvenirs. Further on is the Shinto Temple where I was lucky enough to witness the arrival of a Bride on her Shinto wedding day.
When match day arrived (Ireland V Scotland) We decided to the train to Yokohama Stadium as it was going to take about 40 mins by train as opposed to a 2-hour coach journey. Having been to Japan before were familiar with the public transport via JR lines and the Subway which covers central Tokyo. There is an information office generally found within the entrance of the stations, that will help you with purchasing your ticket and your route for your destination. We arrived in Yokohama with plenty of time to spare before kick-off. Great win for Ireland against Scotland with great atmosphere and great celebrations! Next day we departed by coach for Hakone where we were staying for one night. Hakone is mountainous town west of Tokyo known for its hot springs (Onsen) and the views of Mt Fuji, which can be seen from Lake Ashi or the top of the Hakone ropeway. We visited the Hakone Shrine and walked down from the shrine to the red tori gate overlooking Lake Ashi. To take even more shots of Mt Fuji we took the Hakone cable car. We stayed in the Prince Ahinoko hotel which is the only hotel located on the lakeside with spa facilities and Onsen/Hot springs available, they also have the first Segway Nature experience tour.
To find out more about my adventures in Japan make sure to read part 2 of my blog. If you're interested planning your own Japanese adventure why not contact me to find out more. With my travel knowledge and first-hand destination experience I can plan your perfect holiday, all personally tailored just for you.