Splendours of Egypt & the Nile
From €5998 per person
For 12 adventure-filled days, experience Egypt and the Nile's most wondrous sites in style and luxury on board Uniworld's S.S Sphinx. Wander amongst the towering ruins of the Temple of Karnak, the world's largest ancient religious complex, and the entrancing Temple of Luxor.
• Arrive in Cairo where you will be escorted to your hotel. The following morning enjoy a tour of this historical city including a visit to the Citadel of Salah al-Din, a massive compound containing mosques and museums, offering breath taking views of Cairo.
• After a short flight to Luxor, you can stroll through the grand avenues of sphinxes and halls of the magnificent Temple of Karnak. Later, you'll board Uniworld's S.S. Sphinx and set sail for beautiful Dendera.
• Your first stop is Dendera where you will visit the impressive Temple of Luxor and the Temple of Hathor, dedicated to the goddess of love and beauty.
• On day five, arrive in Kom Ombo and get an up-close view of the Colossi of Memnon. You'll also visit the temple of one of Egypt's rare female pharaohs as well as the Valley of the Kings.
• Sail to Aswan and take a small boat along the banks of the Nile on a bird-watching excursion. The next day you'll visit a marvel of modern engineering—the Aswan High Dam—as well as the Unfinished Obelisk and the beautiful Philae Temple complex. You'll also take a ride in a felucca—a traditional Egyptian sailboat—and enjoy afternoon tea at a famous hotel.
• Spend the day at leisure in Aswan before cruising to Luxor where you can visit the Roman Temple of Esna, one of the last great Egyptian temples ever built.
• Disembark in Luxor and transfer to the airport for your return flight to Cairo. Then, check in to your luxury hotel where you'll have time to relax before dinner.
• The following morning venture to the Ancient Memphis, the capital of Egypt's Old Kingdom where you'll see the colossal statue of Ramses II and the Alabaster Sphinx, as well as the Step Pyramid of King Zoser.
• Check out of your hotel and transfer to the Cairo International Airport for your flight home, or extend your trip with a memorable optional extension in Jerusalem.
Terms and Conditions
Price is based on 2 Adults sharing a room for 4 nights in Cairo at the Four Seasons Hotel Cairo at Nile Plaza or at the Nile Ritz-Carlton (or similar) before embarking on a 7-night cruise in a French balcony room on Uniworld's S.S. Sphinx. Price includes 11 breakfasts, 7 lunches and 8 dinners. Departing from Luxor and calling at Dendera, Kom Ombo, Aswan and Esna. Includes internal and return flights from Dublin to Cairo International Airport including 23KG baggage each, all transfers and 8 days of excursions, all fully hosted by English-speaking trained Egyptologists. Departing from Dublin on the 25th November 2023.
From €5998 per person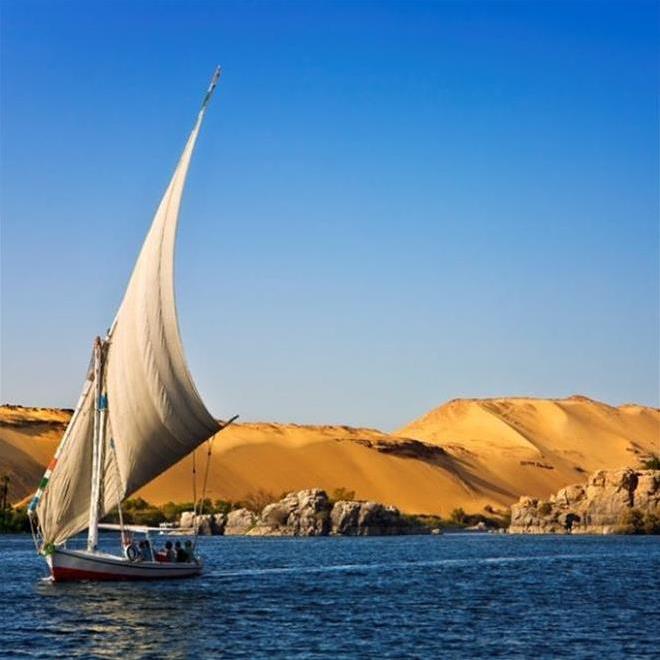 The Small Print
These offers are brought to you by Travel Counsellors (Ireland) Ltd, Travel Counsellors acts as agent for suppliers. The suppliers' terms and conditions apply to any booking and they are available upon request. The offers and prices contained in this e-mail are subject to availability and can be withdrawn or amended at any time without notice to you. Prices and information correct at time of distribution. E & O E. Travel Counsellors is Licensed and Bonded with the Commission for Aviation Regulation, Ireland. Travel Agent Licence no. 621. Travel Counsellors (Ireland) Ltd., is registered in Ireland - 396139.