Discover Montreal & Quebec
From €2,548 per person
Whilst Canada is perhaps best known for its untouched wilderness landscapes, wonderful wildlife, soaring mountains, pristine lakes and rocky coastlines, this vast country is also home to a whole host of vibrant cities. Why not turn your attention to some of Canada's must-see cities and visit Quebec, and the European feeling Montreal with Air Canada.
• Fly to Montreal and enjoy 5 nights in the Le Nouvel Hotel located in the heart of downtown Montreal.
• Discover Montreal a city where you will find Old World charm infused with North American energy, known for festivals, the arts, great food and the hometown of Leonard Cohen!
• Explore the beautiful Montreal Botanical Gardens and visit the Olympic Park to check out the Biodome.
• Fly to Quebec and check into the Manoir Victoria Hotel for 5 nights situated in Quebec's historical centre inside the old city walls.
• Discover the picturesque old town of Quebec, known as the crown jewel of French Canada. The Old Town is a UNESCO World Heritage site, with narrow cobblestone streets, 17th, and 18th-century houses, soaring church spires and the Château Frontenac rising above it all.
• Explore Canyon Sainte-Anne with slopes and rocks 1.2 billion years old along the trails that crisscross the two steep banks of the Sainte-Anne-du-Nord, in the Quebec City and Charlevoix region. As you hike through the forest, you will learn more about the park's history, geology, flora, and fauna.
• Fly above the abyss in a motorized chair for two, the round-trip flight of nearly 400 metres will take you through the forest and offer an amazing view of the pothole and the whirlwind of the waterfall
Terms and Conditions
Price is based on 2 adults sharing a Double room in Le Nouvel Hotel Montreal on a room only basis for 5 nights and a Queen room in Manoir Victoria Quebec on room only basis for 5 nights. Price includes Admission tickets to Canyon Sainte-Anne, return transfers and flights with Air Canada from Dublin to Montreal, Internal return flights from Montreal to Quebec City, and return flight back to Dublin including one 23KG checked in bag each. Departing from Dublin on 22nd June 2023.
From €2,548 per person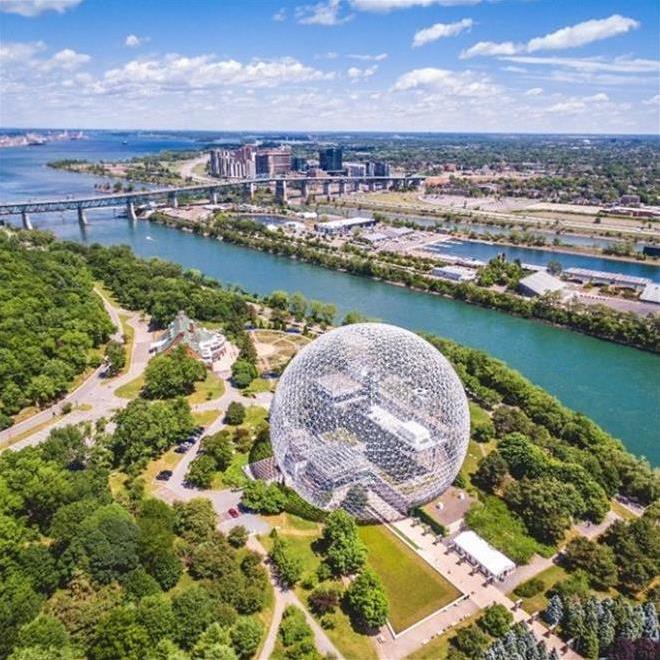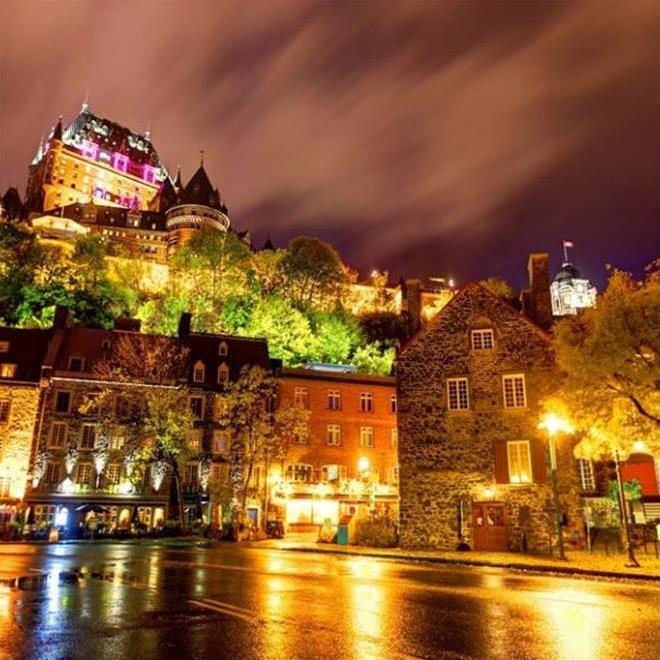 The Small Print
These offers are brought to you by Travel Counsellors (Ireland) Ltd, Travel Counsellors acts as agent for suppliers. The suppliers' terms and conditions apply to any booking, and they are available upon request. The offers and prices contained in this e-mail are subject to availability and can be withdrawn or amended at any time without notice to you. Prices and information correct at time of distribution. E & O E. Travel Counsellors is Licensed and Bonded with the Commission for Aviation Regulation, Ireland. Travel Agent Licence no. 621. Travel Counsellors (Ireland) Ltd., is registered in Ireland – 396139.